Gail Gygax The wife of Gary, Has longed been planning the memorial for D&D co-creator Gary Gygax, who passed away in 2008 at the age of 69.
Gail has been at the forefront of the fundraising and city council negotiations to get the project done, and current hopes are to start work by Spring 2015. The sculptor hired for the task is the same man who completed the Fonz statue in Milwaukee, while fantasy artist Larry Elmore came up with the concept sketch.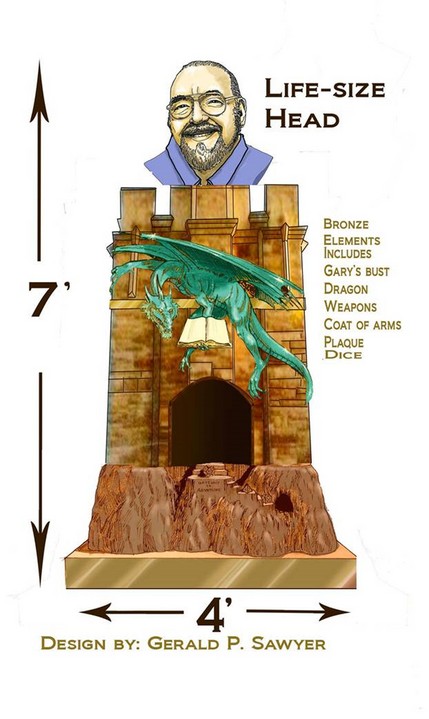 The concept has grown over the years – at first it was just a plinth and a bust; now it is larger (7′ tall) and more complex, and Gail Gygax wants to include computer chips which enable people to use their smartphones to access information about Gary, listen to recorded histories.
The project has taken a long time for a few reasons. Gail Gygax's health, and also because the Lake Geneva Planning Commission prefers to place the statue in a different location to Gail's choice.
What do you think of the concept? Is this a fitting tribute for this great man?