Listen And Download Link
Podcast: Play in new window | Download (24.0MB)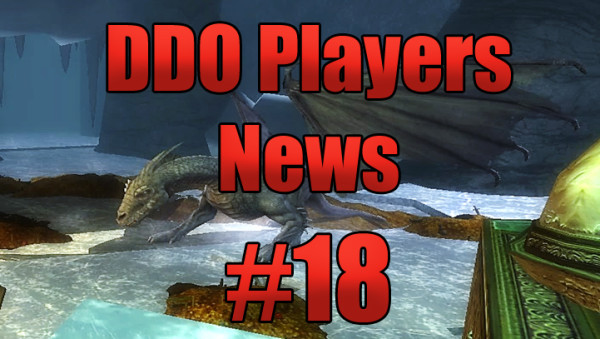 Game News
Update 24 Hotfix Release Notes
Store Sales
Free Sample Of The Week January 30th – February 5th
Small Jewel of Fortune Use Coupon Code LOOT30 1/Account
20 % Off
Epic Destinies
Tomes of Fate
Key of Destiny
Fast Travel
Try The Winter Festivals!
The Risia Ice Games & Eveningstar Midwinter Festival Now – Feb 15th
DDO Players News
DDO Players Screen Shot Of The Week #6
DDO Players News Episodes 12-17 Bloopers
DDO Players Heading To Winter Fantasy
News Beyond DDO
Jeff Perren Creator of Chainmail (precursor to D&D) needs help
Week in DDO
Drac Week
Rogue LVL 12
The Enemy Within (House J) Mind Flyers!
Ruins of Threnal
In Need of Supplies (On Elite) (House P)
Ranger/Rogue Lvl 10
Slavers of the Shrieking Mines (The Free Agents) Failed Hirelings Killed Miners!
Devil Assault (The Coin Lords)
Pineleaf Week
Artificer Lvl 10
Slavers of the Shrieking Mines (The Free Agents) Failed Hirelings Killed Miners!
Devil Assault (The Coin Lords)
Barbarian Level 4 (PD)
Sharn Syndicate

Stand Your Ground
Dirty Laundry
The Stormreaver Fresco
The Bookbinder Rescue – Failed twice (OK, he's dead in my eyes)
Bard 2 (PD)
Created character
Shipwreck Shore (The Grotto)
Heyton's Rest
The Storehouse's Secret
The Cannith Crystal
The Collaborator
Donations
To help support DDO Players, simply go to the donation page where you can support The Players Alliance on Patreon.  There you will find rewards including a mention on DDO Players News Or Even be able to guest host with us!
Feedback
iTunes Reviews
This week we did not receive any reviews but would love your support!
Featured Comments
Jerry Snook (AKA Cordovan) left a comment on Episode 16 : Magic Marker Bikinis
I did just want to make sure to clarify that we have no issue with fan site/player web site creators being on the Players Council. If you work as a paid journalist with a web site that covers our games, then we may not be able to have you on, but fansites are fine.
Emails
Amalthius, Knight of Veluna Sent In An Email
Am new to your webcast and enjoy it lotz.  Am a near-founder on Thelanis and have been looking for a better populated server.  What's your home server and which currently have the best levels of population?  Thelanis is so sparse most of the time that the AH can be very frustrating and pugging can be a pain.  I have three characters I am trying out and can't find decent gear … even when I DO have the plat to spare.  Have almost 30 toonz, including bankerz.  Recently started an arcane archer half elf ranger at L7 on the Orien server and the population level there seems better, but not what I'd hoped it would be.
Looking forward to TOEE, since it is lower level (and an unmitigated classic).  Have played DnD since the early 80's (though not since 3rd edition rules came out) and DDO since a week before launch.  PC gamer from waaaaay back.
Co-leader of Dread Moon guild on Thelanis, but it is now just my brother and me in the guild.  Lost our other guild mates, including the founding members, over the last few years.  Still hanging in at guild level 33.  Yes, I am an old fart nerd.  Hope to hear from you soon.  Keep on truckin!
Amalthius, Knight of Veluna
aka Amallouttagum, Hexbox Flaystation, Arkannik, Amalthyst and former circus strongman, Barnuman Bailee.  (part of a series of fine collectible action figures … from Amalco)  "Go for the eyes, Boo!")
Contact Us
Email us!
podcast@ddoplayers.com
Follow us on Twitter!
The Players Alliance @PlayersAlly
DDO Players @DDOPlayers
Draculetta @Draculetta_72
Pineleaf @PineleafNeedles
Final Thoughts
The Players Alliance LIVE Shows
Mondays at 8:30 p.m. Eastern – DDO Players News
Thursdays at 6:30 p.m. Eastern – Guild Wars Players News
Saturdays at 8:30 p.m. Eastern – LOTRO Players News
Join Us For Our Live Shows! http://ddoplayers.com/live/