Listen And Download Link
Podcast: Play in new window | Download (27.5MB)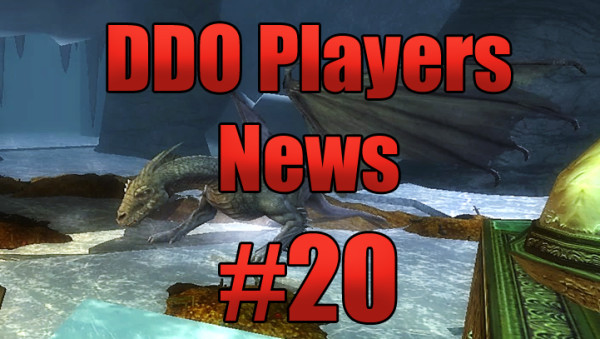 Game News
Future Mysterious Remants Rewards (Monster Champions)
The DDO Chronicle: Issue 129
Store Sales
Free Sample Of The Week
February 13th – February 19th
Lesser Slayer Count Boost x1 Use Coupon Code SLAY13 1/Account
20 % OFF
Adventure Packs
Quest XP Elixirs
DDO Players News
Winter Fantasy 2015 Dungeon And Dragons Adventurers League Panel
DDO Players ScreenShot Of The Week #8
News Beyond DDO
Dungeons & Dragons Game Sword Coast Legends Coming in 2015
Week in DDO
Drac Week
Rogue 13 (Reached) (600 Total Favor)
The Silver Flame
The Free Agents
An Offering of Blood (3 Times) With Lessah (Trying To Get Spectral Gloves  Ancient Vulkoorim Dagger)
Thernal
The Threnal Arena (With Lessah)
House Phiarlan
The Snitch *On Elite* *Forgot how much I hate that quest*
The Spawn Of Whisperdoom *On Elite* 1rst time using LFG. Also got 64 Mysterious Remnant's
House Jorasco
And the Dead Shall Rise…
Dreams of Insanity *Stupid Jumping at end, and Beholders*
Return to Delera's Tomb (Finished Quest Arc)
Thrall of the Necromancer *On Elite*
The Coins Lords
Invaders! *Quest was INSANE*
Ranger/Rogue Lvl 10
Thernal
In Need of Supplies (Elite)
The Rescue (Failed Elite, won Normal)
Secure the Area (Normal)
The Thernal Arena (Normal)
Pineleaf Week
Artificer Lvl 10 (Reached level 11 at end)
In Need of Supplies (Elite)
The Rescue (Failed Elite, won Normal)
Secure the Area (Normal)
The Thernal Arena
Bard 3 (PD) – Reached level 4 at end
Harbor

Protect Baudry's Interests
Stop Hazadil's Shipment
Retrieve the Stolen Goods
The Kobolds' New Ringleader
The Smuggler's Warehouse
An Explosive Situation

The Waterworks

The Kobols' Den: Clan Gnashtooth
The Kobols' Den: Rescuing Arlos
Donations
To help support DDO Players, simply go to the donation page where you can support The Players Alliance on Patreon.  There you will find rewards including a mention on DDO Players News Or Even be able to guest host with us!
Feedback
iTunes Reviews
This week we did not receive any reviews but would love your support!
Featured Comments
Emails
Contact Us
Email us!
podcast@ddoplayers.com
Follow us on Twitter!
The Players Alliance @PlayersAlly
DDO Players @DDOPlayers
Draculetta @Draculetta_72
Pineleaf @PineleafNeedles
Final Thoughts
The Players Alliance LIVE Shows
Mondays at 8:30 p.m. Eastern – DDO Players News
Thursdays at 6:30 p.m. Eastern – Guild Wars Players News
Saturdays at 8:30 p.m. Eastern – LOTRO Players News
Join Us For Our Live Shows! ddoplayers.com/live/