If you enjoy comic books via digital means, then ComiXology is having the sale for you!

If your not familiar with ComiXology you can download the app on Andriod, iOS, Kindle Fire, or the Windows Store.
Your comiXology library follows you wherever you go with the ability to sync your books across all your devices. Plus, it will remember the page you left off on, so you can do more reading and less searching.
I would suggest that you pick up the Drizzt series of books which are included in the sale for .99 cents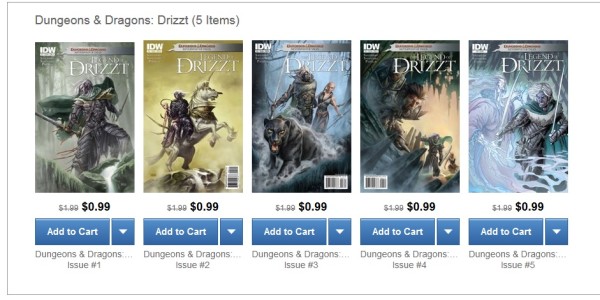 I own these and they are great reads! Of course I've always been a fan of Drizzt.
So head over to the ComiXology site and check out all the comics that have during the sale, which ends March 2nd.
Thanks to reader MokTaskmaster for  the tip on this sale!