Listen And Download Link
Podcast: Play in new window | Download (44.8MB)
We had all 3 of the Damsels of DDO with us this week. So Hi-jinx did ensue. We managed to talk about Update 25 on Lamannia. We found out Drac has guilty pleasure in the DDO Store. We also learn how Lessah volunteered Drac to help with a college paper. And we hear what happened when the Damsels played Minecraft?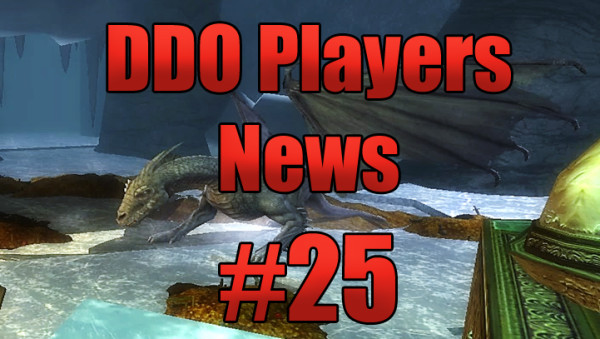 Game News
The Temple of Elemental Evil Update 25 on Lamannia
Lamannia Release Notes (Last Updated 3-19-15)
Store Sales
Free Sample Of The Week March 20th – March 26th
Lasting Potion of Resist Acid (+20) x5 Use Coupon Code ACID20 1/Account
30 % Off
True Hearts of Wood
Lesser Hearts Of Wood
Quest XP Elixirs
Healing Items
SP Potions
DDO Players News
News Beyond DDO
A Look at The Legend of Drizzt Board Game
Week in DDO
Drac Week
Lamannia
Temple Of Elemental Evil (A Little Bit) Am going to make a video soon (had computer issues and could not record)
Wizard (Pale Master) Lvl 4
Harbor
Ranger/Rogue
On Artificer 12 with Pineleaf
Tomb of the Sanguine Heart (Elite) once again diseased.
The Bloody Crypt
Tomb of the Shadow Knight
Pineleaf Week
On Artificer 12 with Drac
Tomb of the Sanguine Heart (Elite) once again diseased.
The Bloody Crypt
Tomb of the Shadow Knight
Cleric 4 PD
The Seal of Shan-To-Kor

The Sacred Helm
The Cloven-jaw Scourge: Blockade
The Caverns of Shaagh
<Still need Halls of Shan-to-Kor>
Cleric 3 (Temple)
A Man Named Baudry Cartamon
Protect Baudry's Interests
Stop Hazidil's Interests
Retrieve the Stolen Goods
The Kobolds' New Ringleader
An Explosive Situation
Durk's Got a Secret
The Miller's Debt
The Cerulean Hills

Where There's Smoke…
The Captives

The Butcher's Path
Bringing the Light
Lamannia
Took a peek inside the Temple Of Elemental Evil.
Donations
To help support DDO Players, simply go to the donation page where you can support The Players Alliance on Patreon.  There you will find rewards including a mention on DDO Players News Or Even be able to guest host with us!
Feedback
iTunes Reviews
This week we did not receive any reviews but would love your support!
Featured Comments
DDOCentral left a comment on Gnome Sayin'?
The gnome race has to be included at some point in DDO as it is the only core race to have been omitted so far. However, I would personally like to see the Tiefling race to add some flavor to the rogue and new Warlock classes.
Grimorde left a comment on Gnome Sayin'?
Crikey – you've picked my top 3!
BasCB Left a comment on To Subscribe or not to Subscribe
Hm, well I have been a Premium player since probably 2010 or so (I was free playing before, but with old hardware it really wasn't easy to play much). I think that in all that time I have bought a TP bundle 2 times (ages ago some 30 EUR and recently another 50 EUR) during a double points sale.
Then I have bought the second expansion in pre sales to get the Bladeforged iconic (and 2000 TP, the Druid class, a couple of expansion packs, and 2 extra character slots, etc) and I bought the first expansion when it was on sale for about 10 EUR (including another few packs and TPs). I have bought many packs with those TP, but almost always when they were on sale (averageing out at about 50% price), although I have at times splashed on cakes or things like that.
For me the difference is, that I don't like the subscription because I feel I HAVE to play to get more out of it. The trick with Premium is to not want everything NOW but wait for sales to buy the bigger things. And not be upset about others running faster and having to either group with them or run a quest several times to get to open it on Hard/Elite.
Emails
This week we have no emails.
Contact Us
Email us!
podcast@ddoplayers.com
Follow us on Twitter!
The Players Alliance @PlayersAlly
DDO Players @DDOPlayers
Draculetta @Draculetta_72
Pineleaf @PineleafNeedles
Follow Our Guests
Lessah @Lessah
SahbaJade @SahbaJade
Mythery @Mythery1
Final Thoughts
The Players Alliance LIVE Shows
Mondays at 8:30 p.m. Eastern – DDO Players News
Thursdays at 6:30 p.m. Eastern – Guild Wars Players News
Saturdays at 8:30 p.m. Eastern – LOTRO Players News
Join Us For Our Live Shows! at ddoplayers.com/live/
Be sure to join us next week, for a special edition of DDO Players News! We will have Community Manager Cordovan back on the show with us LIVE.
If you have anything you would like to ask, leave a comment on the post on DDO Players. Or email us at podcast@ddoplayers.com. You can also join us live in the chat room and ask your questions as well!