We learned that the U25: Reign of Elemental Evil will be on live servers April 6th!
Turbine has put up a splash page that lays out some of the features of the Update here.
We had Community Manger Cordovan on our latest podcast (Which will be released Wednesday April 1rst) He did confirm this release date, he also mentioned that there will be a trailer coming soon as well..
We will of course, have a link to trailer and patch notes when they become available!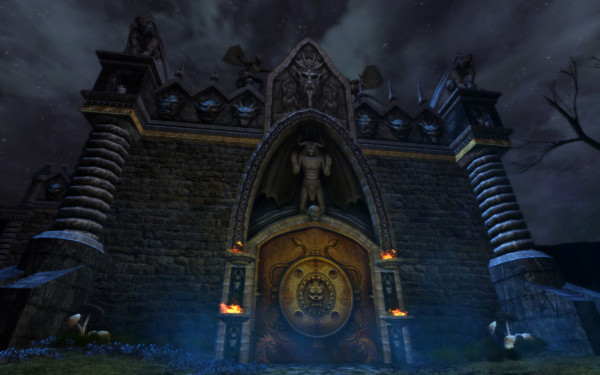 Update 25 will feature
A Classic Adventure
Enter the Temple of Elemental Evil and experience DDO's take on the original pen & paper D&D module! Discover the four elemental temples and confront the mad wizard Falrinth … or is it already too late to stop the cultists from unleashing Zuggtmoy?
DDO's largest Dungeon ever made!
The original D&D module brought to life with special encounters, randomized traps, & roving boss fights.
Hunt for rare rewards with new appearances!
Upgrade treasure with new "mythic" stacking bonuses.
Available to play at level 7 and level 28!
Free to VIPs!
Rogue Improvements
Infiltrate the mysterious elemental temple passages with the more deadly and effective Rogue class. Rogue enhancement trees have been revamped with this update! Check out the improved Assassin, Mechanic, and Thief-Acrobat trees.