Listen And Download Link
Podcast: Play in new window | Download (20.3MB)
With not much game news this week, We talk about about Pineleaf and Drac taking on the Temple for the 1rst time, and dying at the hands of a crazy ballista.. Outside of DDO, we talk about a online D&D tool that recently got the 5E license. and Tabletop is not available on DVD for the first time.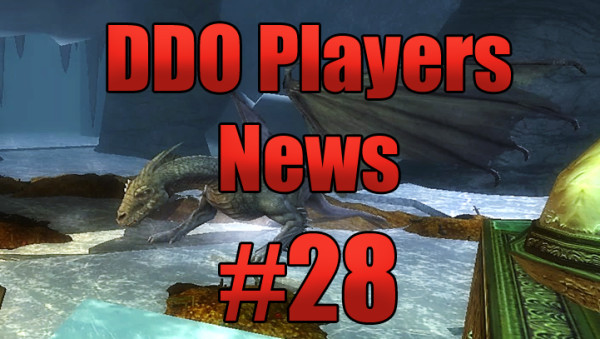 Game News
Server Restart – Ghallanda – 1:00 PM- 2:00 PM Eastern (-4 GMT) Monday, April 13th
Store Sales
Free Sample Of The Week April 10th – April 16th Greater Elixir of Angel's Tears
Use Coupon Code CURE10 1/Account
25 % OFF
Harper Agent Enhancement Tree
Ability Stat Tomes
Guild Renown Elixirs
32 Point Build
75 % OFF
LAUNCH SPECIAL: Veteran Status (Level 7)
A Month of Elemental Evil!
We're celebrating the launch of Update 25, Reign of Elemental Evil with special bonus events every week this month! Check back here to see the bonuses of the week each week!
FIRE WEEK April 10th – April 16th
Burn through those levels with bonuses to your experience!
Get a +20% bonus to your Heroic Quest XP!
Enjoy +20% Epic Quest XP!
VIP's get an extra +5% XP during Fire Week!
DDO Players News
DDO Players Screen Shot Of The Week #16
News Beyond DDO
Fantasy Grounds Now Has 5E License!
Wil Wheaton's Tabletop DVD's Now Available For Order
Week in DDO
Drac Week
Rogue (With Pineleaf) LVL 7
Temple Of Elemental Evil (Mainly Slayers and Exploring)
Palemaster Lvl 5
The Sharn Syndicate *All On Elite, Still Running My Streak*
Stand Your Ground
Dirty Laundry
The Stormreaver Fresco
The Bookbinder Rescue
Repossession
Come Out and Slay
Spent some time devising some new traps and things for my party in Ravenloft 5E, not sure when we get back to together, so I can finish them all off.. Never split the party!
Pineleaf Week
Wizard 7
Temple of Elemental Evil (with Drac)
Wizard 5 / Rogue 2
Temple of Elemental Evil for my series on YouTube   (all of the Level 1 stuff leading to Earth temple)
Donations
To help support DDO Players, simply go to the donation page where you can support The Players Alliance on Patreon.  There you will find rewards including a mention on DDO Players News Or Even be able to guest host with us!
Feedback
iTunes Reviews
This week we did not receive any reviews but would love your support!
Featured Comments
This week we have no featured comments
Emails
This week we have no emails.
Contact Us
Email us!
podcast@ddoplayers.com
Follow us on Twitter!
The Players Alliance @PlayersAlly
DDO Players @DDOPlayers
Draculetta @Draculetta_72
Pineleaf @PineleafNeedles
Final Thoughts
The Players Alliance LIVE Shows
Mondays at 8:30 p.m. Eastern – DDO Players News
Thursdays at 6:30 p.m. Eastern – Guild Wars Players News
Saturdays at 8:30 p.m. Eastern – LOTRO Players News
Join Us For Our Live Shows! ddoplayers.com/live/