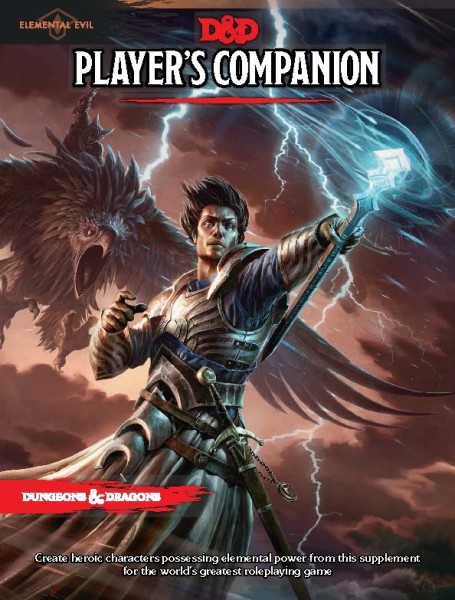 Awhile back we told you about the Elemental Evil Player's Companion was available for free. For those of you that do not like PDF's or wanted a physical version you are in luck.
WOTC is now offering this, as a Print On Demand product.  Available in a few different version over at DNDCLASSICS

Softcover Color Book (Premium) $9.99
Softcover Color Book (Standard) $7.99
Note on the Print Editions: Standard Color uses a thinner paper stock than Premium Color. This usually means the colors are much less vivid, but it also means the price drops a bit per page in the production process.
I wonder if they are "testing the waters" with this, to see how many of these sell. I for one would love to be able to get some of the other older stuff printed (Ravenloft, Temple, Tomb)