Listen And Download Link
Podcast: Play in new window | Download (63.4MB)
We talk about the loot that drops in the Temple Of Elemental Evil. In keeping with the Temple theme, we hear about Drac's and Pineleaf's dungeon crawl through it. Outside of DDO we have a wonderful interview with 2 of the guys behind the "Battlebards" kickstarter. We learn how using it will take your D&D Sessions to the next level. (The Interview is at the END of the show)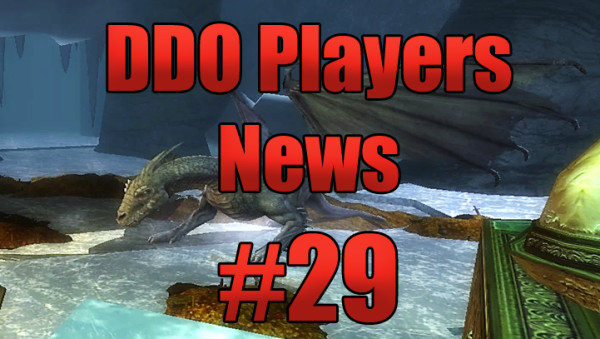 Game News
Taking a look at Update 25 Reign Of Elemental Evil Loot
Store Sales
Free Sample Of The Week April 17th – April 23rd
Token of the Traveler x3 Use Coupon Code AIR17 1/Account
20 % Off
Shared Bank Storage
Character Bank Upgrades
Storage Bags
Shared Bank: Platinum Vault
AIR WEEK April 17th – April 23rd Catch some air with the following events and bonuses!
Advance your Airship progress with +30% Guild Renown!
Leap through the Marketplace with:
The Degenev Brothers Succubus Hunt
The Festival of the Traveler Use Coupon Code AIR17 for a free Token of the Traveler x3
DDO Players News
News Beyond DDO
Forbes Interview With Brand Director & Executive Producer for Dungeons & Dragons Nathan Stewart
Elemental Evil Player's Companion (5e) Softcover now available
BattleBards – Fantasy Audio for Tabletop Gamers Kickstarter
We Have An Interview At The End Of The Show For The Battlebards Kickstarter

Week in DDO
Drac Week
Rogue Lvl 13
Temple Chest runs trying to get Dagger
Rogue Lvl 7
Temple With Pineleaf
We made it to the boss and got killed in 2 hits…
Ravenloft 5E
Did some more planning, plan to finish this up on Saturday
Pineleaf Week
Wizard Lvl 7
Temple With Draculetta
We made it to the boss and got killed in 2 hits…
Wizard 5 / Rogue 2
Completed Level 1 of the Temple. Got squished in level 2.I decided to leave the series at an end at that point as it will likely just be a string of deaths.
Castle Ravenloft Board Game
Completed The Final Transformation solo with the cleric – I had been thinking that one would be impossible to solo due to having to escort the NPC.
Donations
To help support DDO Players, simply go to the donation page where you can support The Players Alliance on Patreon.  There you will find rewards including a mention on DDO Players News Or Even be able to guest host with us!
Feedback
iTunes Reviews
This week we did not receive any reviews but would love your support!
Featured Comments
Erdrique left a comment on Taking a look at Update 25 Reign Of Elemental Evil Loot
That quarterstaff looks extremely nice for a Thief Acrobat!!
Emails
CariMac Sent us a tweet!
Great episode (27). I especially enjoyed the Ravenloft story from Drac.
Contact Us
Email us!
podcast@ddoplayers.com
Follow us on Twitter!
The Players Alliance @PlayersAlly
DDO Players @DDOPlayers
Draculetta @Draculetta_72
Pineleaf @PineleafNeedles
Final Thoughts
The Players Alliance LIVE Shows
Mondays at 8:30 p.m. Eastern – DDO Players News
Thursdays at 6:30 p.m. Eastern – Guild Wars Players News
Saturdays at 8:30 p.m. Eastern – LOTRO Players News
Join Us For Our Live Shows! ddoplayers.com/live/