We here at DDO Players will be covering Gen Con this year, both before and during the convention!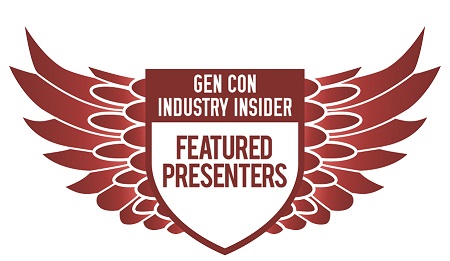 Today Gen Con released the names of it's Industry Insiders. Dungeon And Dragons Fans, will notice a name of note on this list!
Michael Adams
Keith Baker
Tracy Barnett
Whitney Beltran
Eytan Bernstein
William Bodden
Brannon Boren
Jennifer Brozek
Jeremy Commandeur
James Ernest
Ajit George
Lynne Hardy
Shoshana Kessock
Meghan McGinley
Ryan Miller
Andrew Peregrine
Luke Peterschmidt
Paul Peterson
Gareth Ryder-Hanrahan
Elsa S. Henry
JT Smith
Bryan Steele
Elisa Teague
Richard Thomas
Bryan Tillman
Rachel Ventura
All of these "insiders" will be holding Seminars and Panels, the full list of which will be released soon.