We here at DDO Players are covering Gen Con in full this year. Both before, during and after the convention.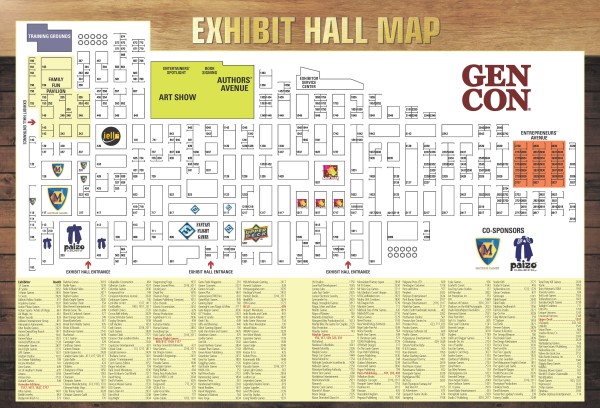 With more than 400 exhibiting companies, the Gen Con 2015 Exhibit Hall will host the most exciting collection of debuting games, your favorite titles, and gamer gear in Gen Con's 48-year history. The PDF link in the image above features clickable booths with company information so you can begin your exploration plans today.
It's always a very GOOD idea to plan out how you want to attack the exhibition hall, as it can VERY overwhelming.
You might notice that there is not a Mention of Wizards Of The Coast on the map, I am guessing they will be in there own aera as in years past. They have the booth in the same room they hold all events.