Listen And Download Link
Podcast: Play in new window | Download (36.2MB)
This week we chat about the information we know about the Warlock. We also covered what the Players council has been up to. Drac took on the Temple with Bonnie Bew and Mooseypants and lives (sorta of) to tell the tale. Outside of DDO, Drac get's to say "I Told You So" about a new PDF release, And we have an update on the Battlebards Kickstarter.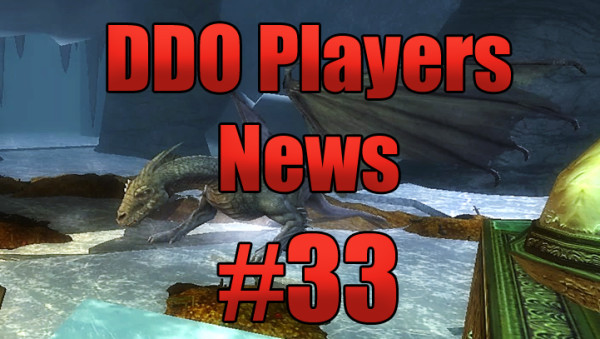 Game News
2015 DDO Players Council Update
Store Sales
Free Sample Of The Week May 15th – 21st
Omnispell Dust x50 Use Coupon Code OMNI15 1/Account
20 % OFF
Select Monster Manuals
Slayer Count Boosts
Select Creature Companions & Accessories
Companion Name Changes
DDO Players News
DDO Players Poll What is your favorite patron to get favor with?
Muskonargo
Coin Lords favor is an absolute must for any TR!
Livmo
Coin Lords, because I'm a hoarder.
5000 Turbine Point Code Giveaway
DDO Players Screen Shot Of The Week #20
News Beyond DDO
D&D 3.5 Dungeon Master's Guide Now In PDF
An Update On The Battlebards Kickstarter
Fantasy Grounds Adds Hoard Of The Dragon Queen
Out Of The Abyss Pre Orders Available Now
Week in DDO
Drac Week
Rogue Lvl 13
Temple Of Elemental Evil Parts 1 and 2 (With Bonnie Bew and Mooseypats) All the deaths.. All The Arrows.. *On Heroic Elite* We finished (lots of rez cakes! and Heal pots!) No weapon drops (of course) I did get a nice Longbow as end reward, I'll pass on to my Ranger though. Was tons of fun.. Those Archers Though.. The most amount of fun I've had playing DDO for ever! Thanks for inviting me girls!
Ranger/Rogue LVL 12
Finished up Litany Of The Dead Part 2 With The Shadow Crypt (With Pineleaf)
That was on long crazy dungeon. Took a bit to figure out the color lock things. Once we got that it was not bad. Upgraded to the Silver Flame Pendant Necklace. Probably not going to do Part to upgrade again any time soon at least
Pineleaf Week
Artificer Level 12
Finished up Litany Of The Dead Part 2 With The Shadow Crypt (With Draculetta)
Druid Level 3 (PD)
The Smuggler's Warehouse (Normal)
Garrison's Missing Pack (Hard)
Durk's Got a Secret (Hard)
Temple Board Game
Adventure 2: The Cult of the Howling Hatred
Adventure 3: Rotten in Red Larch
Donations
To help support DDO Players, simply go to the donation page where you can support The Players Alliance on Patreon.  There you will find rewards including a mention on DDO Players News Or Even be able to guest host with us!
Feedback
iTunes Reviews
This week we did not receive any reviews but would love your support!
Featured Comments
This week we have no featured comments
Emails
Erdrique Writes Us This Week
Hey Draculetta and Pineleaf!!  Haven't dropped you an email in a little while and didn't want you guys to think I forgot about ya :).  I couldn't help but smile when you guys were going over your run in the Shadow King in your last podcast.  I remember when the Shadow King came out.  During that time we still lost experience when we died.  My guildie convinced me to try it on elite and let's just say, after all of the death penalties, I actually completed the quest with a net experience loss, lol.  Our party got decimated by the respawning shadows, umbral worgs, wraiths, specters, and umbral gargoyles.  It also took as a little while to figure out about the illusionary walls.  Which reminds me, when you get to the Shadow Crypt, keep an eye out for the banner.  That is all I'm going to say about that.
Draculetta, in reference to Gianthold, that area is extremely fun.  The Gianthold map is basically divided into three zones: Stormfist Brigade, Stormheart Brigade, and Stormeye Brigade.  There are three "primary quests" in the Gianthold that you need to complete to flag for Gianthold Tor.  Besides the three flagging quests, there are two more "walk up" quests in each zone (for a total of six extra quests).  The walk-ups will automatically be bestowed on you when you approach them, like in the Desert.  In any case, have fun out there..each of those quests contain some interesting traps :).
Later, Erdrique.
Contact Us
Email us!
podcast@ddoplayers.com
Follow us on Twitter!
The Players Alliance @PlayersAlly
DDO Players @DDOPlayers
Draculetta @Draculetta_72
Pineleaf @PineleafNeedles
Final Thoughts
The Players Alliance LIVE Shows
Mondays at 8:30 p.m. Eastern – DDO Players News
Thursdays at 6:30 p.m. Eastern – Guild Wars Players News
Saturdays at 8:30 p.m. Eastern – LOTRO Players News
Join Us For Our Live Shows! ddoplayers.com/live/