Listen And Download Link
Podcast: Play in new window | Download (38.2MB)
This week we talk about all things that were revealed in the producers letter. The Temple RNG is still alluding poor Drac. Outside of DDO, we talk about how the Dungeon Master mode, will work in Sword Coast Legends, and we get a lesson on the places on the map in the Forgotten Realms!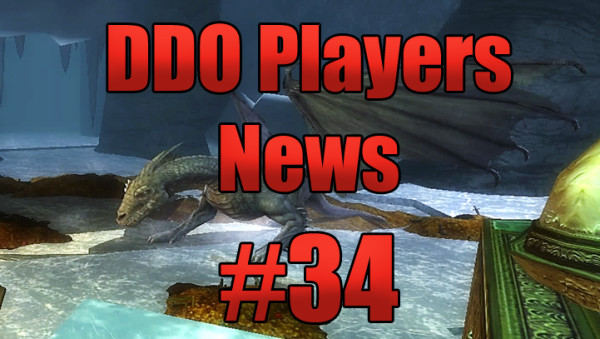 Game News
New Producer's Letter Released
Store Sales
Free Sample Of The Week May 22nd – May 28th
Bracelet of Friends x1 Use Coupon Code FRND23 1/Account
20 % OFF
True Hearts of Wood
Lesser Hearts Of Wood
Quest XP Elixirs
Healing Items
SP Potions
Double Bonus Points! Stock Up Now in the DDO Store! May 22nd – June 1st
DDO Players News
DDO Players Poll – What Is Your Favorite Edition Of Dungeons & Dragons
Curtis
1st ed AD&D followed closely by the white box but I have given up on pnp d&d and move to the superiour game 5th ed hackmaster
CD
Basic/1st edition for the memories of those early gaming years.
2nd edition for the years of play that it got. (and Humanoids!)
Never tried 3.5 PnP or might have liked that, too.
DDO Players Screen Shot Of The Week #21
News Beyond DDO
Dwarven Forge meets BattleBards
New Info Gleamed For Sword Coast Legends Dungeon Master Tools
Week in DDO
Drac Week
Rogue Lvl 13
Temple Of Elemental Evil (Heroic Hard)
Finished Part 1
Still No drops!
Giant Hold
Ranger/Rogue Lvl 13 (Reached Lvl 13) *With Pineleaf*
Temple Of Elemental Evil (Heroic Normal)
Pineleaf Week
Artificer Lvl 13 (Reached Lvl 13) *With Drac*
Temple Of Elemental Evil (Heroic Normal)
Druid (Level 4-5) [PD]
The Kobolds' Den: Clan Gnashtooth
The Kobolds' Den: Rescuing Arlos
This is when I noticed that my shadow is in caster form even in wolf form
The Cloven-scar Scourge: The Blockade
The Cloven-scar Scourge: Caverns of Shaagh
Stand Your Ground (as with the cleric, I barely made it through)
At this point, I reached 100 favor total
I decided to just take all the artifacts and let the cleric heal me
This time I decided to befriend with kobold rather than Mashpaw
Temple of Elemental Evil Board Game

Adventure 4: Assault on the Haunted Keep
Donations
To help support DDO Players, simply go to the donation page where you can support The Players Alliance on Patreon.  There you will find rewards including a mention on DDO Players News Or Even be able to guest host with us!
Feedback
iTunes Reviews
This week we did not receive any reviews but would love your support!
Featured Comments
Caren Left a comment on  DDO Players News Episode 33 – Great Old One Equals Cthulhu?
Audience with the Queen refers to an epic past life feat that generates random spells.
DDOCentral  Left A Comment On New Producer's Letter Released
I hope that the new servers and data center host will end most of the lag, which would bring back many lapsed DDO players.
Emails
This week we have no emails.
Contact Us
Email us!
podcast@ddoplayers.com
Follow us on Twitter!
The Players Alliance @PlayersAlly
DDO Players @DDOPlayers
Draculetta @Draculetta_72
Pineleaf @PineleafNeedles
Final Thoughts
The Players Alliance LIVE Shows
Mondays at 8:30 p.m. Eastern – DDO Players News
Thursdays at 6:30 p.m. Eastern – Guild Wars Players News
Saturdays at 8:30 p.m. Eastern – LOTRO Players News
Join Us For Our Live Shows! ddoplayers.com/live/