Listen And Download Link
Podcast: Play in new window | Download (28.7MB)
Not a lot of game news this week, we did talk about the Warlock preview video, We had a discussion over the thread where Severlin was asking for feedback on cosmetics. We did have a ton of Dungeons And Dragons 5E news! And a update on Sword Coast Legends!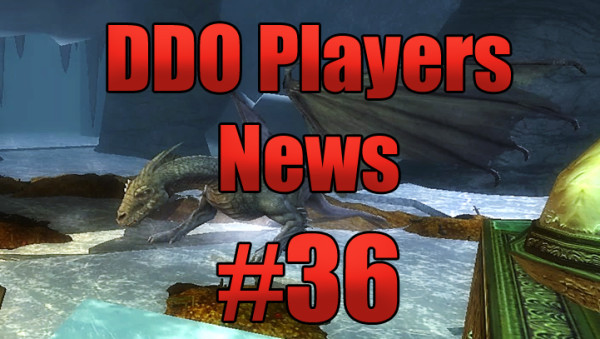 Game News
Update 26: Warlock's Legacy Video Preview
Armor, Helms, and Weapons: What would you like to see tweaked for new items?            The DDO Chronicle: Issue 145
Store Sales
Free Sample Of The Week June 5th – 11th
Greater Remove Negative Level Potion x1 Use Coupon Code GRNLP9 1/Account
20 % OFF
Stat Tomes
Select Skill & UMD Tomes
Tomes of Learning
Tomes of Fate
Harper Agent Enhancement Tree
DDO Players News
Poll: What Pact Do You Plan To Use With Your Warlock?
5000 Turbine Point Code Giveaway Winner
News Beyond DDO
Dungeons And Dragons 5E Wins At Origins Awards
Into the Dragon's Maw A New Goodman Games Adventure For 5E
The Rise of Tiamat Comes To Fantasy Grounds
Sword Coast Legends Now Available For Pre Order Via Steam
The Wizards D&D Team Heads To The Temple Of Elemental Evil
Week in DDO
Drac Week
Rogue 14
Invaders (Hard Mode)
Temple Of Elemental Evil Part One (Hard Mode) Of course, no Weapon Drops
Ranger/Rogue 13 (With Pineleaf)
o   Diplomatic Immunity – Boss Fight Was Tough (managed to squeak by)
o   Frame Work – Kudo's To The Dev That Wrote This Quest – killing minotaurs and Wand of Rock Solid evidence
Refuge in the Storm – jumping off a moving airship
Pineleaf Week
On Artificer 13 with Drac
o   Diplomatic Immunity – Tough boss fight
o   Frame Work – Humor: killing minotaurs and Wand of Rock Solid evidence
Refuge in the Storm – jumping off a moving airship
Fighter (Warforged PD) 3
Decided to get a cleric for some healing, despite being a warforged.
o   Protect Baudry's Interests (Tough on a fighter with no hirelings)
o   Stop Hazadill's Shipment
o   Retrieve the Stolen Goods (Hard) – and it was hard (barely survived)
The Cerulean Hills (Level 3) – At this point started using a cleric for some healing
o   Where there's Smoke… (First time I ever rescued all three dogs)
o   The small cave with orcs (first time I found this)
o   The Captives
o   The Sacred Helm (reached level 4)
o   Harbor Guard (I used the helm to give me an insane Intimidate score)
o   Stand Your Ground! (I think I finally found out why I do worse when playing with healing types – while I have yet to successfully heal as a cleric, I have managed to get hirelings to heal the NPCs and thus help them to survive).
o   Dirty Laundry
o   The Stormreach Fresco
o   The Bookbinder Rescue (two tries to complete)
o   Repossession
o   Come out and Slay (decided to befriend Benny the Hand)
Warlock on test server
Donations
To help support DDO Players, simply go to the donation page where you can support The Players Alliance on Patreon.  There you will find rewards including a mention on DDO Players News Or Even be able to guest host with us!
Feedback
iTunes Reviews
This week we did not receive any reviews but would love your support!
Featured Comments
This week we have no featured comments
Emails
This week we have no emails.
Contact Us
Email us!
podcast@ddoplayers.com
Follow us on Twitter!
The Players Alliance @PlayersAlly
DDO Players @DDOPlayers
Draculetta @Draculetta_72
Pineleaf @PineleafNeedles
Final Thoughts
The Players Alliance LIVE Shows
Mondays at 8:30 p.m. Eastern – DDO Players News
Thursdays at 6:30 p.m. Eastern – Guild Wars Players News
Saturdays at 8:30 p.m. Eastern – LOTRO Players News
Join Us For Our Live Shows! ddoplayers.com/live/