Listen And Download Link
Podcast: Play in new window | Download (29.3MB)
Sparse game news yet again, we talked about the Steam Summer Sale and all the DDO Offerings you can find within. Thanks to a post over at DDO Gamer, we talked about how the DDO Community is growing by leaps and bounds. Outside of DDO we talk DnD 5E Errata, Wil Wheaton Launches Titans Grave and Sword Coast Legends get's a release date.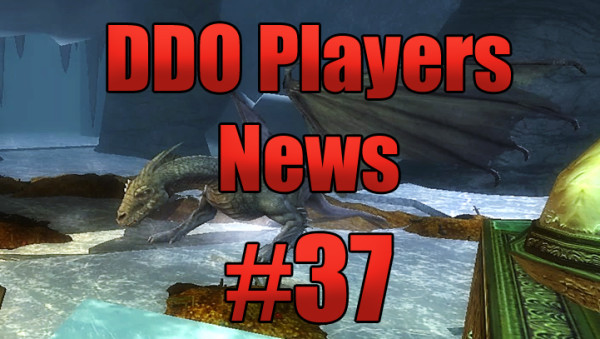 Game News
Steam Summer Sale Includes DDO

Store Sales
Free Sample Of The Week June 12th – June 18th
Long Lasting Bull's Might Potion x5 Use Coupon Code BUFF12 1/Account
20 % OFF
Epic Destinies
Tomes of Fate
Key of Destiny
Fast Travel
DDO Players News
Poll : Do You Use Cosmetics In DDO?
Geoff Hanna (From DDO Gamer)
All of the above. I care how my characters look
Memnir
I use em all, happily.
I want more options to happily use, in fact.
EvenNote
Aside from the Spider Cult mask, I haven't really gotten into cosmetic headgear – yet – but all the rest, oh yes! Even my bank toon has a glamered weapon, dyed hair, and purchased hairstyle.
Dominic Duval
use hair dyes as I get them. It looks very goofy sometimes. But I would'nt pay for this option though… and I hate my party hat.
Saekee
I have found that elven females (drow or regular) look good in everything–or rather, make anything look good.
If only I could do that in RL with my clothes.
Myrddinman
Definitely all of the above. I love the Spunky Bun hairstyle on all of my female characters. Most of the armors are hit or miss, but some are clear winners…especially the monk's outfit that looks like it's warping space around it (can't remember what it's called).
The only issue I have with cosmetics is the no preview on hairstyles/dyes, along with them not working properly on Iconics.
All in all though, I would like to see more and think it's a great use of the DDO Store.
Teachersyn
Heck, yeah! I even have a ritual to it. I won't buy anything for a character until they reach level 10 or so and only if I'm REALLY digging their appeal. Then they go shopping. Ninjas get their masks, archers get their robes. I just found the Mirror of Glamering and applied an outfit look (the one with the fan around the head) to my Zen Archers. I tend to recycle outfits now that they're not bound to any one outfit. So looks are important to me as adds to the role-play and excitement. All of my characters are female although I'm not…but I think their need to accessorize rubbed off on me.
Reminds me of a "Wizard of Oz" meme: Two women in a heated fight over a pair of shoes. The hordes of Shavarath will NOT stop me from maximizing my fashion sense!
DDOGamer: DDO Is In So Many Places I Can't Find Them All
News Beyond DDO
D&D 5E Player's Handbook Official Errata
Wil Wheaton Launches His New Titansgrave Show
Sword Coast Legends Released Date Confirmed
Week in DDO
Drac Week
Rogue Lvl 14
Temple Part 1 (no drops)
Ranger/Rogue Lvl 13 (with Pineleaf)
o   Eyes of Stone
o   Undermine Crazy, Crazy Mines…
Pineleaf Week
On Artificer 13 (with Drac)
o   Eyes of Stone
o   Undermine (Kaboom the Kobold and a minefield)
Archer Point Defense attempt. At epic. Sigh – two minutes of blindness?
Fighter (Warforged) 4-5
Decided to get a cleric for some healing, though the utility is reduced with a warforged.
o   Blockade
o   Caverns of Shaagh
o   The Halls of Shan-to-Kor (my *fighter* managed to find the secret doors to bypass the arrow target to lower a bridge).
Donations
To help support DDO Players, simply go to the donation page where you can support The Players Alliance on Patreon.  There you will find rewards including a mention on DDO Players News Or Even be able to guest host with us!
Feedback
iTunes Reviews
This week we did not receive any reviews but would love your support!
Featured Comments
This week we have no featured comments
Emails
This week we have no emails.
Contact Us
Email us!
podcast@ddoplayers.com
Follow us on Twitter!
The Players Alliance @PlayersAlly
DDO Players @DDOPlayers
Draculetta @Draculetta_72
Pineleaf @PineleafNeedles
Final Thoughts
The Players Alliance LIVE Shows
Mondays at 8:30 p.m. Eastern – DDO Players News
Thursdays at 6:30 p.m. Eastern – Guild Wars Players News
Saturdays at 8:30 p.m. Eastern – LOTRO Players News
Join Us For Our Live Shows! ddoplayers.com/live/