We told you about the nominees for the 2015 ENnie awards
Now is the time to vote for your choices! There are 23 categories of products, 13 judge nominees for 2016, and over 100 publishers nominated for Fan's Choice For Best Publisher.
Vote Here.  The winners will be announced at the ENnies ceremony at Gen Con on Friday, 31st July. Which we will be live tweeting and covering after as well!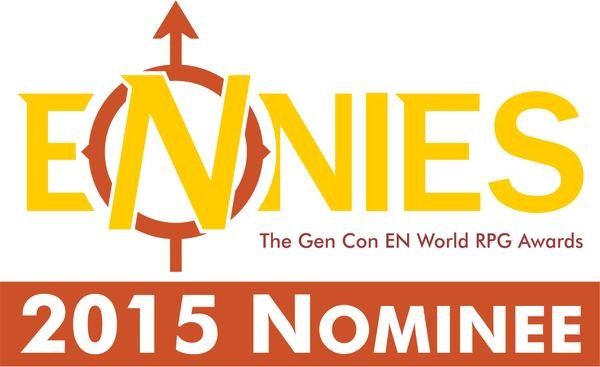 Note – that the voting is rather odd though, For most categories, you have five choices (with the the exceptions being 10 each for Fans' Choice for Best Publisher and Product of the Year). When you vote for products or judges, rank them by selecting 1 for your first choice, 2 for your second choice, and so on. You do not have to, and are not expected to, place votes in every category!
So, you basically have rank your votes, 1 being the one you want the most, and so forth.. Seems like a odd way to calculate the votes,
If you don't like a product, don't vote for it. You cannot hurt a product's chances of winning by ranking it poorly. To the contrary, you'll help it out if the race goes down to the wire. This system is called an Instant Runoff Election.