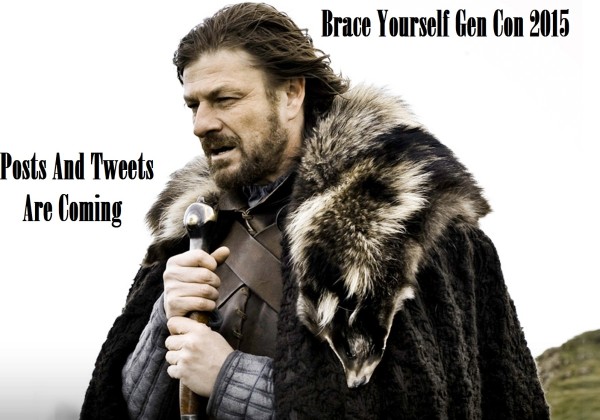 Our coverage of Gen Con 2015 will start in full Tomorrow, so you will be seeing a deluge of Posts and Tweets covering many aspects of Gen Con.
Just a note – We are going to branch out a bit for this coverage, so you will be seeing some posts about other things, so you will see information on some tabletop games, card games, etc…
We have a slate of interviews all ready scheduled, and should be adding more! And will have the chance to talk to some people on the show floor. I have a some plans for a few walk-through type videos as well.
We hope you will enjoy all of our coverage!