Listen And Download Link
Podcast: Play in new window | Download (30.1MB)
Not much game news this week, we did touch on the Update 27 Hotfix. We talk about Gen Con as it just ended, and we covered it! We have a debate on rather Gen Con has outgrown Indy. Also we have some news on the long rumored Dungeon And Dragons Movie!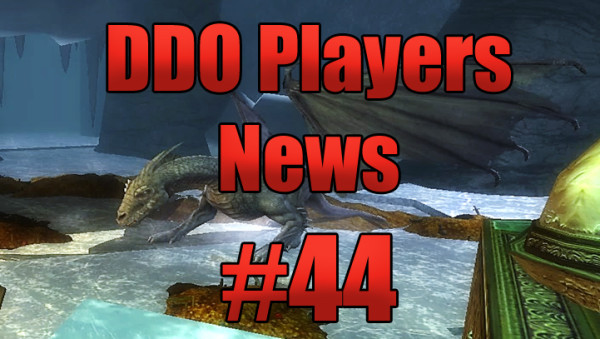 Game News
Update 27 Hotfix Release Notes
The DDO Chronicle: Issue 152
Store Sales
Free Sample Of The Week July 31st – August 6th
Lasting Potion of Jumping (+20) x10 Use Coupon Code JUMPR 1/Account
20 % OFF
Shared Bank Storage
Character Bank Upgrades
Storage Bags
Shared Bank: Platinum Vault
DDO Players News
DDO Players Screen Shot Of The Week #27
DDO Players Gen Con 2015 Coverage (Still to come Walk through videos of Vendor Hall and Outlying Game Play Halls)
DDO Players Titansgrave Panel
Some news from the panel
Episode 9 will release Tuesday Aug 4th
Episode 10 will release Tuesday Aug 11th (Will be the final of the season)
Season 2 will be next year!
News Beyond DDO
The Dungeon & Dragons Movie Is A Go (Again)
Week in DDO
Drac Week
Ranger/Rogue Lvl 14 (with Pineleaf)
Orchard Landscape
Was a guest on Roll Casters with Pineleaf (Will let everyone know when it's released)
Gen Con – Walked 40,382 steps which equals to 19.12 miles
Pineleaf Week
Artificer 14
Orchard Landscape (with Drac)
Warlock (PD) Level 1-2
Korthos Village
The Grotto
Heyton's Rest
The Cannith Crystal
The Storehouse's Secret
The Collaborator (Reached level 2)
Pinetrap (PD) – Level 3 (Rogue 1 / Warlock 1 / Druid 1)
Harbor
Bringing the Light (Hard)
Donations
To help support DDO Players, simply go to the donation page where you can support The Players Alliance on Patreon.  There you will find rewards including a mention on DDO Players News Or Even be able to guest host with us!
Feedback
iTunes Reviews
This week we did not receive any reviews but would love your support!
Featured Comments
This week we have no featured comments
Emails
This week we have no emails.
Contact Us
Email us!
podcast@ddoplayers.com
Follow us on Twitter!
The Players Alliance @PlayersAlly
DDO Players @DDOPlayers
Draculetta @Draculetta_72
Pineleaf @PineleafNeedles
Final Thoughts
The Players Alliance LIVE Shows
Mondays at 8:30 p.m. Eastern – DDO Players News
Thursdays at 6:30 p.m. Eastern – Guild Wars Players News
Saturdays at 8:30 p.m. Eastern – LOTRO Players News
Join Us For Our Live Shows! ddoplayers.com/live/