Listen And Download Link
Podcast: Play in new window | Download (31.4MB)
This week we are joined by Geek Mom, from Confessions of a Geek Mom Blog! We hear about her adventures with her daughter in DDO. In news outside of DDO, Sword Coast Legends get's a delay and Titansgrave has a very powerful 2nd to last episode of season 1.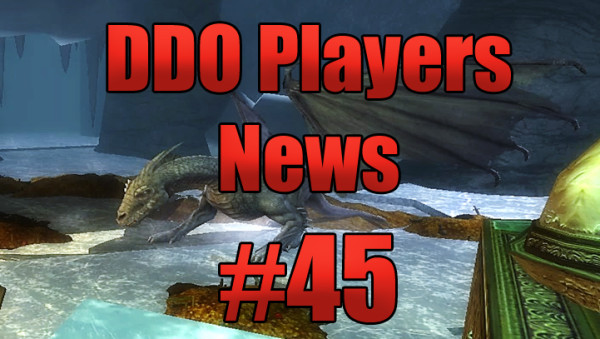 Game News
Store Sales
Free Sample Of The Week August 7th – August 13th
Small Jewel of Fortune x1 Use Coupon Code LOOT7 1/Account
20 % OFF
Harper Agent Enhancement Tree
Select Stat Tomes
Veteran Status (Level 7)
Long Lasting Stat Buff Potions
32 Point Build
DDO Players News
DDO Players Screen Shot Of The Week #28
Titansgrave Panel Gen Con 2015
News Beyond DDO
Titansgrave Chapter 9 Nightmare Visions
A Chat With Geek Mom
Week in DDO
Drac Week
Ranger/Rogue LVL 14 (Reached)
Gianthold (With Pineleaf)
Warlock Lvl 7
Hit 75 Coin Lord Favor, Got Extra Bag
Waterworks (All On Elite)
The Kobold's Den: Clan Gnashtooth
The Kobold's Den: Rescuing Arlos
Venn's Trail: Clan Tunnelworm
Venn's Trail: Venn's Fate
The Harbor
Bringing the Light *On Elite*
Pineleaf Week
On Artificer 14 with Drac
Gianthold
Warlock (PD) – Level 2-3
Korthos Island
Redemption
Necromancer's Doom
Sacrifices
Stopping the Sahuagin (Hard)
Misery's Peak (reached level 3)
Harbor
Bringing the Light
Garrison's Missing Pack
Protect Baudry's Interests
Stop Hazadill's Shipment
Retrieve the Stolen Goods
Geek Mom Week
Fire On Thunder peak (Raid) (With Guild)
Donations
To help support DDO Players, simply go to the donation page where you can support The Players Alliance on Patreon.  There you will find rewards including a mention on DDO Players News Or Even be able to guest host with us!
Feedback
iTunes Reviews
This week we did not receive any reviews but would love your support!
Featured Comments
DDO Player News Episode 43 Slightly Flawless, Mostly Harmless
stoerm_ddo
Another great installment, thank you!
Draculetta: the most convenient guard against negative levels (yes, pretty much mandatory in many Orchard quests) is to bring a hireling that can cast Deathward.
Other options include the Visor of the Flesh Render Guards, and deathward potions. The Visor has a single clicky; it's not a guaranteed drop but not exactly rare either. Potions and other sources are harder to obtain.
See http://ddowiki.com/page/Death_Ward for the whole story, including a list of hirelings with Deathward.
Thanks again and look forward to the next episode.
Kerkos
I was extremely meh about favoured soul as well when I did that life. Right up until I got the easy button. At level 12, you get blade barrier. Getting as much equipment to max out the damage for blade barrier with maximize and empower spell feats, you can run through most quests with ease. A fvs and a ranged character go well together since both tend to kite the beasties around to avoid taking damage.
As an aside to your permadeath qwest, I feel that most classes start to feel different ~lvl 7. I would be interested to see your take on your characters if you were to get them to lvl 9 once you finish the cycle of getting to lvl 5.
-Kerkos
Emails
This week we have no emails.
Contact Us
Email us!
podcast@ddoplayers.com
Follow us on Twitter!
The Players Alliance @PlayersAlly
DDO Players @DDOPlayers
Draculetta @Draculetta_72
Pineleaf @PineleafNeedles
Follow Our Guest @JudyeNazareth
And her Blog – Confessions of a Geek Mom
Final Thoughts
The Players Alliance LIVE Shows
Mondays at 8:30 p.m. Eastern – DDO Players News
Thursdays at 6:30 p.m. Eastern – Guild Wars Players News
Saturdays at 8:30 p.m. Eastern – LOTRO Players News
Join Us For Our Live Shows! ddoplayers.com/live