We talk about update 27 patch 1 release notes, We also speculate on when the level cap raise comes, if there will be a expansion pack with it. Pineleaf has questions about "Reaper Mode" In non game news, we talk about the Humble Bundle DnD Comic Book Bundle
Listen And Download Link
Podcast: Play in new window | Download (35.0MB)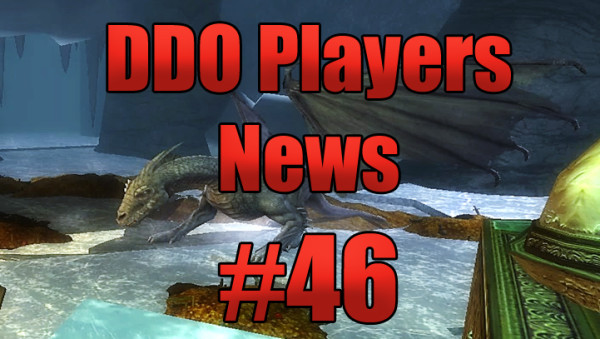 Game News
Update 27 Patch 1 Release Notes
More Lessah DDO Challenge Tutorial
Store Sales
Free Sample of The Week August 14th – 20th
Bracelet of Friends Use Coupon Code BCFFS 1/Account
20 % OFF
Astral Shards
Guild Renown Elixirs
50 % Off
Guild Charter
Guild Airship Beacon
DDO Players News
DDO Players Screen Shot Of The Week #29
News Beyond DDO
New Issue Of Dragon + Ready For Download
Humble Bundle Dungeons And Dragons Comics Bundle
Week in DDO
Drac Week
Warlock (Reached Lvl 8) Hit 300 Favor
Harbor
Irestone Inlet (On Elite)
Need to look at gear, a witch doctor took me out in 1 hit, not sure what he cast
Three Barrel Cove
Garl's Tomb (On Elite) (Quest Chain)
Rogue LVL 14
Orchard
ATTEMPTED  Flesh Maker's Laboratory
Got to the end, and found out I can't do solo (with hires) I'll have to use the LFG or get a group of of people – Damsels and Bonnie Bew I'm looking at you…
Ranger/Rogue LVL 14 (With Pineleaf)
Pineleaf Week
Artificer 14 (with Drac)
Gianthold
The Prison of the Planes (some time to find an orb and figure out how to win)
Warlock (PD) – Level 3-4
Cerulean Hills
Where There's Smoke
The Captives
Harbor
Refugee Toll
An Explosive Situation
Waterworks
The Kobolds' Den: Clan Gnashtooth (gained xp for level 4)
The Kobolds' Den: Rescuing Arlos (leveled after this adventure)
Venn's Trail: Clan Tunnelworm
Venn's Trail: Venn's Fate
Sharn Syndicate
Stand Your Ground
Dirty Laundry
Marketplace
Back in the Harbor
The Miller's Debt
Bringing the Light (a repeat from last week just for some quick but small amount of xp)
Donations
To help support DDO Players, simply go to the donation page where you can support The Players Alliance on Patreon.  There you will find rewards including a mention on DDO Players News Or Even be able to guest host with us!
Feedback
iTunes Reviews
This week we did not receive any reviews but would love your support!
Featured Comments
DDOCentral left a comment on Flipping The Hourglass
We will see how the upcoming Reaper mode changes the game, probably in 2016. Game play might start to resemble the early days of DDO again.
Emails
This week we have no emails.
Contact Us
Email us!
podcast@ddoplayers.com
Follow us on Twitter!
The Players Alliance @PlayersAlly
DDO Players @DDOPlayers
Draculetta @Draculetta_72
Pineleaf @PineleafNeedles
Final Thoughts
The Players Alliance LIVE Shows
Mondays at 8:30 p.m. Eastern – DDO Players News
Thursdays at 6:30 p.m. Eastern – Guild Wars Players News
Saturdays at 8:30 p.m. Eastern – LOTRO Players News
Join Us For Our Live Shows! ddoplayers.com/live/