Listen And Download Link
Podcast: Play in new window | Download (39.4MB)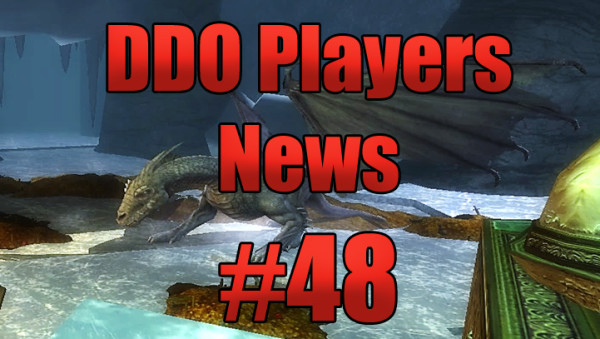 We are joined by Bonnie Bew this week. We talk about the amazing fan made project "The Stormreach Campaign" Bonnie has been working on a new song and blames Drac and Lessah for it. And Drac and Bonnie Gush over Chris Perkins DM'ing Style
Game News
Store Sales
Free Sample Of The Week Omnispell Dust x50
Use Coupon Code OMNX50 1/Account
20 % OFF
True Hearts of Wood
Select Lesser Hearts Of Wood
Quest XP Elixirs
Healing Items
SP Potions
DDO Players News
DDO Players Poll – Buddy Weekends Good? Bad?
Geekmom
I loved it. Our geek family is an immediate 3 people in the party. I cannot wait for it again.
Geoff Hanna
It is just hard to see any downside to this. There is no penalty for soloing, only a reward for grouping. So you can feel free to do your own thing if you prefer, or reap the rewards of companionship. All good, no bad.
DDO Players News Podcast 50th Episode Coming Soon!
News Beyond DDO
Sword Coast Legends Early Access Starting Soon
Order of the Stick Reaches 1000 Strips
PAX Prime! BonnieBew has been watching the latest Acquisitions Incorporated session from PAX Prime 2015! If you are new to Acquisitions Incorporated, they are some very entertaining tabletop D&D sessions with DM Chris Perkins (swoon!). The earliest sessions are available through WotC podcasts, the later sessions through YouTube.
What has Bonnie Bew been up to
I have a new DDO-inspired song published to YouTube! Basically, because Draculetta asked if I had anything on board to cover this week, and I didn't. So the past two weeks I have been rummaging through my 'Grimoire of Questionable Ideas,' and I came up with "Permadeath Love Song." Short link: https://youtu.be/fBnphJLKbx4 or check out my channel BonnieBew on YouTube.
Week in DDO
Drac Week
Gianthold (with Pineleaf)
Foundation of Discord
A Cry for Help (Rakshasa Lair)
Trial by Fire (Troll Lair) – Reached level 15
Pineleaf Week
On Artificer 14 with Drac
Gianthold
Foundation of Discord
A Cry for Help (Rakshasa Lair)
Trial by Fire (Troll Lair) – Reached level 15
Paladin (PD) – Level 1
Korthos Village
The Grotto
Heyton's Rest
The Cannith Crystal
The Storehouse's Secret
Bonnie Bew Week
I've been pretty quiet on the DDO front. This week, mainly just did Coin Lord and House Kundarak favor quests, because I like inventory and bank space!
Donations
To help support DDO Players, simply go to the donation page where you can support The Players Alliance on Patreon.  There you will find rewards including a mention on DDO Players News Or Even be able to guest host with us!
Feedback
iTunes Reviews
This week we did not receive any reviews but would love your support!
Featured Comments
Quijonn on The Stormreach Campaign
Glad you enjoyed, was a lot of fun putting it together over the past year.
DDOCentral on The Stormreach Campaign
It's an incredible guide to DDO – I read through it last night and couldn't believe the amount of detail.
Emails
This week we have no emails.
Contact Us
Email us!
podcast@ddoplayers.com
Follow us on Twitter!
The Players Alliance @PlayersAlly
DDO Players @DDOPlayers
Draculetta @Draculetta_72
Pineleaf @PineleafNeedles
Final Thoughts
The Players Alliance LIVE Shows
Mondays at 8:30 p.m. Eastern – DDO Players News
Thursdays at 9 p.m. Eastern – Guild Wars Players News (with new hosts, Mel + Andrew)
Saturdays at 8:30 p.m. Eastern – LOTRO Players News
Join Us For Our Live Shows! ddoplayers.com/live/