Listen And Download Link
Podcast: Play in new window | Download (49.1MB)
This week we are joined by EvenNote. Update 28 The Devil's Gambit Is live on Lamannia, We cover the release notes, Tempest Ranger proposed changes, And the new monster manual. EvenNote talks about her Cosmetic Pet Collection (Addiction) 🙂 and OurDDO and Her Blog – Even Now. Outside of DDO, we have alot of Drizzt talk.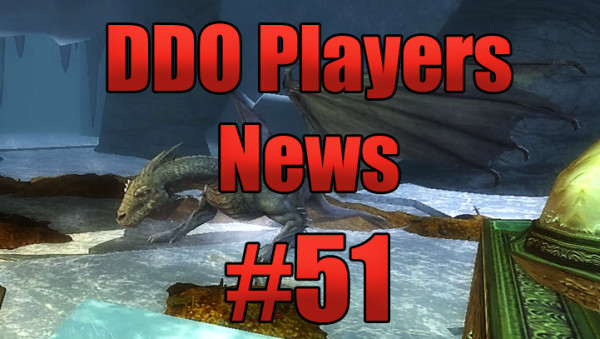 Game News
Update 28: The Devil's Gambit Lamannia Release Notes Updated 9-21-16
Update 28 The Devil's Gambit Preview Video

Store Sales
Free Sample Of The Week September 18th – 24th
Greater Elixir of Angel's Tears Use Coupon Code ATEAR 1/Account
25 % OFF
Epic Destinies

Tomes of Fate

Key of Destiny

Select Expansion Bundles
Menace of the Underdark Adventure, Complete and Epic Packs

Shadowfell Conspiracy Complete Pack
DDO Players News
The Stormreach Campaign Giveaway
OurDDO – ourddo.x10.mx
Even Now – ddoeven.wordpress.com
News Beyond DDO
Wizards of the Coast Community Forums to be Shut Down
New Video Explorers Drizzt Role In Rage Of Demons
Amazon Books Interview with Bestselling Fantasy Author R. A. Salvatore
Week in DDO
Drac Week
Rogue LVL 16 (reached) Hit 900 Favor
Finally Looted Sapphire Sting Longbow (Temple) for my ranger Thanks Bonnie!
The Twelve
Acid Wit (On Hard)

The Lord Of Stone
Orchard of the Macabre (On Elite) (With Bonnie And SweetyNoche)
Desecrated Temple of Vol

Flesh Maker's Laboratory

Ghosts of Perdition

Inferno of the Damned
Trials of the Archons (On Elite With Bonnie And SweetyNoche)
The Archons' Trial

Demon Assault

The Devil's Details (One Word –  Abishai)
Ranger 15 With Pineleaf
Wheloon Prison
A Lesson in Deception

Tried to next to the next quest but we died just before reaching the entrance.
Sword Coast Legends Headstart.
Mainly Dungeon Crawls (Random Dungeons With Random People) (Loot System Need WORK, like LOTS OF WORK)
Played With DM Mode A Bit, Mainly just creation (Did not DM An LIVE Dungeon, Just Creation tools)
Pineleaf Week
On Artificer 15 with Drac
Wheloon Prison
A Lesson in Deception

Tried to next to the next quest but we died just before reaching the entrance.
Paladin (PD) – Level 4
The Sharn Syndicate
Stand Your Ground

Dirty Laundry

Stormreaver Fresco

Repossession

The Bookbinder Rescue

First attempt had one killed because I slipped on an oil trap – that is evil

Second attempt was successful

Come out and Slay
Even Note Week
Static group started Estar chain

Got my F2P alt's guild up to 20

Lots of XP farming on ranger, rogue, and pally – will be next ones to TR

Finished flagging all level-appropriate toons for Shroud
Donations
To help support DDO Players, simply go to the donation page where you can support The Players Alliance on Patreon.  There you will find rewards including a mention on DDO Players News Or Even be able to guest host with us!
Feedback
iTunes Reviews
This week we did not receive any reviews but would love your support!
Featured Comments
DDO Player News Episode 50 Strahd's Tears
Livmo
Wow, the ES mailbox is my happy place. They got rid of the creepy birds and brought back the friendly ones.
Mok Taskmaster
This was a great episode. I was sorry to not be there for the first 30 or so minutes. Great to have all the talk between everyone, and of course making fun of Drac that his in-game RNG hates him at the same time his real-life dice do as well.
Keep it up guys (and gals sometimes) – I'll keep tuning in…..
Emails
This week we have no emails.
Contact Us
Email us!
podcast@ddoplayers.com
Follow us on Twitter!
The Players Alliance @PlayersAlly
DDO Players @DDOPlayers
Draculetta @Draculetta_72
Pineleaf @PineleafNeedles
Follow Our Guest @EvenNote
Final Thoughts
The Players Alliance LIVE Shows
Mondays at 8:30 p.m. Eastern – DDO Players News
Saturdays at 8:30 p.m. Eastern – LOTRO Players News
Join Us For Our Live Shows! ddoplayers.com/live/