Fantasy Grounds, the officially licensed D&D virtual tabletop software, is moving into in the 3D world.
They just acquired Tabletop Connect, a 3D virtual tabletop which was successfully Kickstarted a couple of years ago.
"Tabletop Connect is a system-neutral 3D virtual tabletop that lets you connect with your friends to play role-playing games just like you're around a real table. You play in a true 3D environment—with miniatures, terrain tiles, physics simulated dice, character sheets, and handouts—you can almost feel the dice in your hands."
We have a distinct vision of what virtual tabletops can and should look like over the coming years and how Smiteworks can accomplish those things with Fantasy Grounds. For that reason, we began porting the core engine for Fantasy Grounds to Unity so that we could streamline and enhance the experience for players and GM's alike and distribute it more easily across all platforms.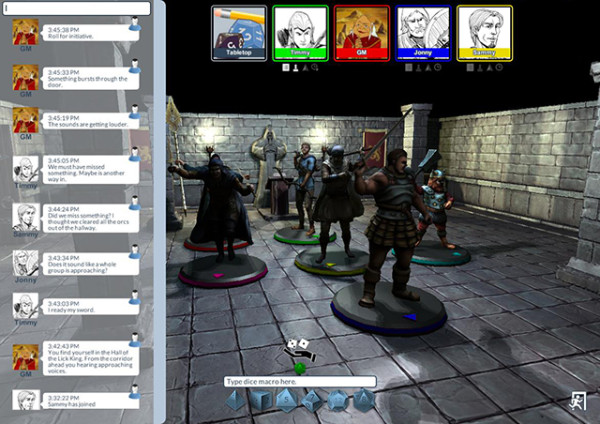 We've been following the progress of Tabletop Connect since it launched on Kickstarter and we've been very impressed with what Carl has been able to produce as a one-man operation. He shares the same vision we do on many areas and brings a unique level of talent, passion and creativity that is very hard to find. After some great one-on-one discussions, we believe that together we can do more than we could working separately. Work has been progressing on the Unity rebuild for the last year and I am genuinely excited about how the addition of Carl to the team will allow us to speed up the completion of this project and provide additional enhancements to the resulting product. "
If you backed  Tabletop Connect on Kickstarter, you should soon receive the details of the realignment to Fantasy Grounds and your options during this transition.