Listen And Download Link
Podcast: Play in new window | Download (48.1MB)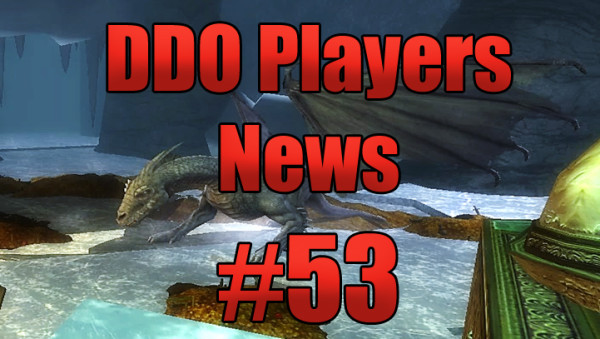 This week we are joined by Steiner-Davion. We spend some time talking about the new Night Revels event that was on lammania this past weekend. We also announce that we are giving away a 1 year VIP code. Outside of DDO we talk about all the Sword Coast Adventures Previews that were released this past weekend, from WOTC Extra Life Event. And Vin Diesel Last Witch Hunter character is based of his years of playing DnD
Game News
Update 28 Patch 1 (The Night Revels) is now available on Lamannia (Lamannia now CLOSED)
Lamannia Release Notes (Last Updated 9-30-15)
The Night Revels Item List (As of now)
Fridays at Four – The Night Revels Preview w/DDO Players Council
The DDO Chronicle: Issue 161
Store Sales
Free Sample Of The Week October 2nd – 8th
Petal Pink Hair Dye Use Coupon Code PNKDY 1/Account
30 % OFF
Stat Tomes
Skill & UMD Tomes
Tomes of Learning
Select Tomes of Fate
Harper Agent Enhancement Tree
+3 Tomes of Fate
Available for a Limited Time! Now through October 8th
DDO Players News
1 Year VIP Code Giveaway
The StormReach Campaign Giveaway Winner Is….
DDO Players Screen Shot Of The Week #34 (last Weeks)
DDO Players Screen Shot Of The Week #35
News Beyond DDO
Sword Coast Adventure's Guide Previews For Extra Life
Sword Coast Adventure's Guide Table Of Contents WOTC Extra Life Goal Reached
Final Sword Coast Adventurer's Guide Previews
Fantasy Grounds Moving Towards 3D
Vin Diesel Talks Dungeons And Dragons And The Last Witch Hunter
Week in DDO
Drac Week
Rogue Lvl 18
Devil's Gambit Bracers Dropped.. Of course, the one thing I DID NOT WANT…
Shadar-kai Lvl 16 (Reached) Hit 200 Favor
Devil's Gambit (Locked And Loaded Dropped)
Ranger/Rogue (Reached 16) With Pineleaf
Devil's Gambit No Drops
Pineleaf Week
On Artificer 15-6 (with Drac)
Devil's Gambit
Tavern Brawl
Multitude of Menace
Subversion
Grim and Barett
Learned to create Thieves Tools
Sorcerer (PD) – Level 1-3
Korthos Village
The Grotto
Heyton's Rest
The Storehouse's Secret
The Cannith Crystal
The Collaborator (the chest in the bar dropped 250 Omnispell Dust)
Korthos Island
Redemption
Necromancer's Doom (wondered why it was so tough – accidentally ran at elite)
Sacrifices
Stopping the Sahuagin
Misery's Peak
Steiner-Davion
Devil's Gambit on Swashbuckler+
Donations
To help support DDO Players, simply go to the donation page where you can support The Players Alliance on Patreon. There you will find rewards including a mention on DDO Players News Or Even be able to guest host with us!
Feedback
iTunes Reviews
This week we did not receive any reviews but would love your support!
Featured Comments
This week we have no featured comments
Emails
Erdrique Writes In
Hey Draculetta and Pineleaf!! How are you guys doing? It's been a little while since your "stalker" sent you guys an email so i wanted to take a second to send you guys a quick note. I couldn't help but smile when you guys were talking about running through Wheloon Prison. I too have found that explorer area very frustrating at times to move my way through. Although I do like an explorer zone being through a hostile village. Gives you a different perspective instead of exploring various forms of forested areas. In any case, I wish you guys luck out there. I'll be taking Erdrique through their soon as these are some of the next set of quests he needs to do on elite.
Keep up the good work and I look forward to the next episode!! Erd
Contact Us
Email us!
podcast@ddoplayers.com
Follow us on Twitter!
The Players Alliance @PlayersAlly
DDO Players @DDOPlayers
Draculetta @Draculetta_72
Pineleaf @PineleafNeedles
Follow our guest Steiner-Davion
Final Thoughts
The Players Alliance LIVE Shows
Mondays at 8:30 p.m. Eastern – DDO Players News
Every other Thursday at 9 p.m. Eastern – XP Quest
Saturdays at 8:30 p.m. Eastern – LOTRO Players News
Every other Saturday after LPN – Tales of the Free Folk
Join Us For Our Live Shows! ddoplayers.com/live/