Listen And Download Link
Podcast: Play in new window | Download (31.1MB)
Update 28 Patch 1 and the new store is here, also everyone gets 2 +5 hearts of woods free! Listen as Pineleaf get's very confused over Oprah??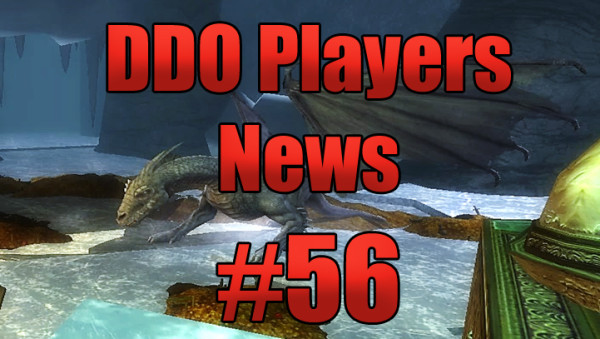 Game News
Update 28 Patch 1 Release Notes
The Night Revels Guide And Loot
Store Sales
Free Sample Of The Week October 23rd – 29th
Long Lasting Bear's Stamina Potion x5  Use Coupon Code u5Ta6ZV1DdL9r 1/Account
20 % OFF
Select Monster Manuals
Slayer Count Boosts
Creature Companions & Accessories
Companion Name Changes
DDO Players News
News Beyond DDO
You Can Now Play The Witch Hunter Class In your DnD Game
Sword Coast Adventures Spoilers!
Want To Play Sword Coast Legends With Dungeon Master Chris Perkins?
On The Table Top
We had no table top news this week!
Week in DDO
Drac Week
Rogue Lvl 20 (Reached)
Devil's Gambit – Docent Of Insight Drop
Web of Chaos (Quest Chain) On Hard
The Lords of Dust
Servants of the Overlord
Shadar-Kai Lvl 17
Devil's Gambit – No Drops
Ranger Lvl 16 With Pineleaf
Did Lesser Reincarnation To Remove Rogue
Web of Chaos
The Lords of Dust
Servants of the Overlord
Sword Coast Legends – Started Story Mode
Dungeons And Dragons Next Adventure
I'm rethinking my plan for a the "Surprise" module.. I might end up doing another one instead, but will still them together.. I think the other will provide them more enjoyment to grow their characters. and does not feature as many "traps", I'll save that for tomb 🙂
Pineleaf Week
On Artificer 16 with Drac
Harbinger of Madness
In the Flesh (received a quiver as a final reward)
Harbor
The Lords of Dust
Servants of the Overlord (reached 700 favor)
Sorcerer (PD) – Level 4-5
The Steam Tunnels
The Sacred Helm

Reached level 5. While looking at the options, I learned that I could swap a spell every three days. That means that I could have swapped in Knock when I did The Bookbinder Rescue.
I also swapped to my Fireproof Helm at this point (+15 resist). While I don't think I'd need it for a while, I wanted to be sure I did not forget to put it in later.
The Cloven-jaw Scourge: Blockade
The Cloven-jaw Scourge: Caverns of Shaagh
Halls of Shan-to-Kor
Ranger (PD) – Level 1-2
Korthos Village
The Grotto
Heyton's Rest
The Cannith Crystal
The Storehouse's Secret
The Collaborator
Korthos Island
Donations
To help support DDO Players, simply go to the donation page where you can support The Players Alliance on Patreon.  There you will find rewards including a mention on DDO Players News Or Even be able to guest host with us!
Feedback
iTunes Reviews
This week we did not receive any reviews but would love your support!
Featured Comments
This week we have no featured comments
Emails
This week we have no emails.
Contact Us
Email us!
podcast@ddoplayers.com
Follow us on Twitter!
The Players Alliance @PlayersAlly
DDO Players @DDOPlayers
Draculetta @Draculetta_72
Pineleaf @PineleafNeedles
Final Thoughts
The Players Alliance LIVE Shows
Mondays at 8:30 p.m. Eastern – DDO Players News
Saturdays at 8:30 p.m. Eastern – LOTRO Players News
Every other Thursday at 9 p.m. Eastern – XP Quest
Every other Saturday after LPN – Tales of the Free Folk
Join Us For Our Live Shows! ddoplayers.com/live/