Community Manager Cordovan posted on the forums  the Night Revels event is now live and will run through November 8th
There is also a new code to get 4 more free keys. The great thing this code will stack with the other code, so you will get 8 Keys if you turned that one in (Old Code – VLkKU7w8L4PvF Valid till Oct 30th) New Code TpeKXaryH8QkL Valid till Nov 8th.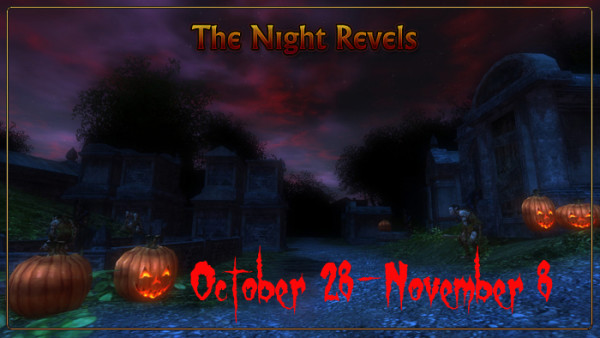 You will get TWO (2) Different stacks of 4 keys if you use both codes (So make sure you have the space in your bags. As we reported before, these keys will not expire  at the end of the year, like the ingredients.
See ya in the graveyard!