Not much is really known at this time, other than this vague posting provided by GW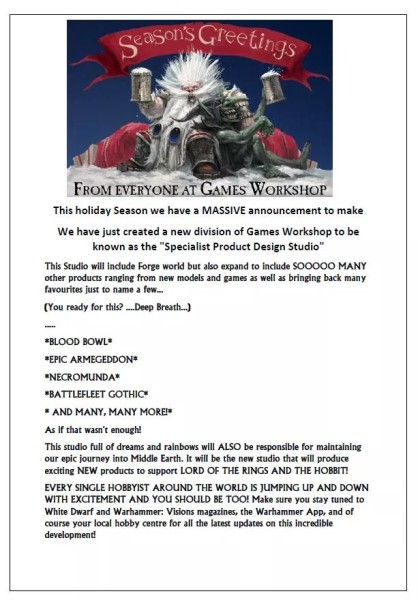 Basically, they're going to be bringing back a lot of the fan-favorite side games that Games Workshop is known for.
Games mentioned include Blood Bowl, Epic, Necromunda, and Battlefleet Gothic. Yeah, all the ones people have been clamoring for for quite some time. And looks like New things will be coming for Lord Of The Rings And The Hobbit..
We will be sure to post more info when we have it!