Listen And Download Link
Podcast: Play in new window | Download (31.9MB)
We got some new info on Update 29 Experience and Feats. Will Drac's dream of seeing Ravenloft in DDO and 5e come true? We spend some time talking about that as both Exc. Producer Severlin and Wizard's Chris Perkins drops some hints that Drac puts together to mean Count Strahd von Zarovich might be heading our way.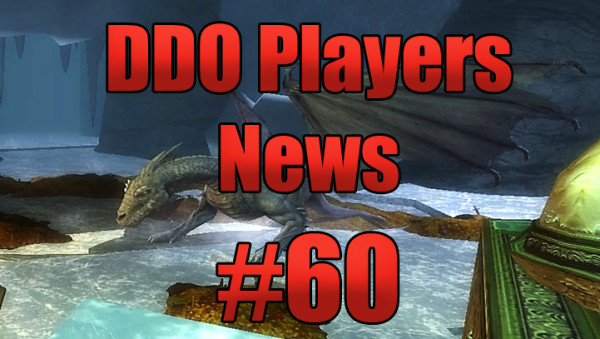 Game News
Price Change: The Vale of Twilight
Store Sales
Free Sample Of The Week November 20th – 26th
Bell of Opening Use Coupon Code t9LLtSwLzRMHW 1/Account
35 % Off
True Hearts of Wood
Lesser Hearts Of Wood
Quest XP Elixirs
Healing Items
SP Potions
DDO Players News
DDO Players News Special #4 A Chat With Executive Producer Severlin
News Beyond DDO
Play Dungeons And Dragons In Virtual Reality
On The Table Top
Week in DDO
Drac Week
Shadar-Kai Lvl 18 (Reached) Guild Hit Level 19
Devil's Gambit – No Drops
Warlock Lvl 9 (reached 400 Favor)
House Kundarak *On Elite*
The Lair Of Summoning
Ruined Halls
Druid LVL 6 (reached 100 Favor)
Waterworks
The Lost Seekers (On Hard)
The Kobold's Den: Clan Gnashtooth
The Kobold's Den: Rescuing Arlos
Venn's Trail: Clan Tunnelworm
Venn's Trail: Venn's Fate
Ranger/Rogue Lvl 16 With Pineleaf
The Druid's Deep
The Druid's Curse
The Twelve
Final prep for first session of D&D group.
Started to look at and test Fantasy Grounds software, for an upcoming review
Watched the full series of the D&D 80's Cartoon (Friend of mine and I were talking about this, and I remembered I had the DVD Box Set. (I have not seen it years)
Pineleaf Week
On Artificer 17 with Drac
The Druid's Deep
The Twelve
Acute Delirium (most insane quest I have ever done)
Ranger (PD) – Level 4-5 (Complete)
The Steam Tunnels
The Sacred Helm
The Cloven-jaw Scourge: Blockade
The Cloven-jaw Scourge: Caverns of Shaagh
Halls of Shan-to-Kor
Rogue (PD) – Level 1
Korthos Village
The Grotto
Heyton's Rest (Chestnut Hair dropped at the end)
The Storehouse's Secret
The Cannith Crystal
The Collaborator
Pinetrap (PD) – Level 3 (Rogue 1 / Warlock 1 / Druid 1)
Harbor
Donations
To help support DDO Players, simply go to the donation page where you can support The Players Alliance on Patreon.  There you will find rewards including a mention on DDO Players News Or Even be able to guest host with us!
Feedback
iTunes Reviews
This week we did not receive any reviews but would love your support!
Featured Comments
FuzzyDuck81 Left a Comment On Is Ravenloft Coming To 5E?
Given that DDO tends to have at least some link in with the ongoing D&D storylines plus Severlin's comments in the Q&A about Halloween for the next classic module adaptation & it being appropriate for that, I think this could potentially add a little weight to the Ravenloft as a contender for that
Emails
This week we have no emails.
Contact Us
Email us!
podcast@ddoplayers.com
Follow us on Twitter!
The Players Alliance @PlayersAlly
DDO Players @DDOPlayers
Draculetta @Draculetta_72
Pineleaf @PineleafNeedles
Final Thoughts
The Players Alliance LIVE Shows
Mondays at 8:30 p.m. Eastern – DDO Players News
Every other Thursday at 9 p.m. Eastern – XP Quest
Saturdays at 8:30 p.m. Eastern – LOTRO Players News
Every other Saturday after LPN – Tales of the Free Folk
Join Us For Our Live Shows! ddoplayers.com/live/