Listen And Download Link
Podcast: Play in new window | Download (27.0MB)
Turbine was on Thanksgiving break this week, so there is no game news. We highlighted a few items from the Chronicle though.
Drac tells us how his first session in his Dungeon And Dragons Tabletop group with, as he started to run the "Rage Of Demons" storyline for his friends. 4 words. Two Headed Demon Goats!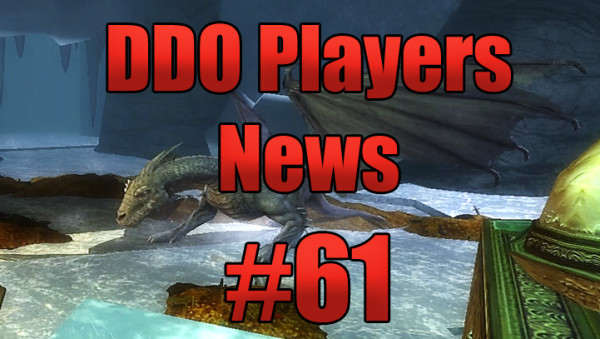 Game News
Store Sales
Free Sample Of The Week November 26th – December 3rd
Bracelet of Friends Use Coupon Code 8CG1HhG7YNP1j 1/Account
20 % OFF
Augments
Jeweler's Tool Kit
Select Cosmetics
Cosmetic Hats, Helms, & Headwear
DDO Players News
DDO Players Poll – Which Classic D&D Module Is Next ?
Joshua Hanna
The Rod of Seven Parts.
*Note – Thanks to Perkysaurus, who was in our chat found the PDF can be found over at Drive Thru RPG!
From The Forums
UurlockYgmeov
I voted Desert because the Dev's already have significant resources invested into it… they said so (including art, monsters, etc).
News Beyond DDO
On The Table Top
Week in DDO
Drac Week
Shadar-Kai Lvl 18
The Devil's Gambit – No Drops
Ranger/Rogue Lvl 18 (Reached)  With Pineleaf
The Twelve
Reign of Madness
Grim and Barett *On Hard* No Drops
Started running the first adventure in our multi arch "Rage Of Demons" Storyline. This will take my party from LVL 1 up to LVL 10. Then I'll lead them into the Tomb Of Horrors.
The first adventure is called "Harried In Hillsfar"
In the village of Elventree, near the oppressive city of Hillsfar, a recent string of strange occurrences has the locals on edge. The factions have gathered here on the borders of the forest of Cormanthor to determine what's happening. Is this the machinations of Hillsfar, or something more?
You can download it from Wizards Of The Coast For Free
Pineleaf Week
On Artificer 17 with Drac
The Twelve
Reign of Madness
The Lord of Eyes (Fred!) – Reached level 18
Rogue (PD) – Level 2-3
Korthos Island
Stopping the Sahuagin (one shotted a guard with a backstab)
Sacrifices
Necromancer's Doom
Redemption (Hard)
Misery's Peak (reached level 3 at end)
Completed the rare and explorer deeds (I don't manage that too often)
The Harbor
The Miller's Debt
Bringing the Light
Garrison's Missing Pack
Durk's Got a Secret (first time I got both trog henchmen in a long time)
The Cerulean Hills
Where There's Smoke…
The Captives
Donations
To help support DDO Players, simply go to the donation page where you can support The Players Alliance on Patreon.  There you will find rewards including a mention on DDO Players News Or Even be able to guest host with us!
Feedback
iTunes Reviews
This week we did not receive any reviews but would love your support!
Featured Comments
This week we have no featured comments
Emails
This week we have no emails.
Contact Us
Email us!
podcast@ddoplayers.com
Follow us on Twitter!
The Players Alliance @PlayersAlly
DDO Players @DDOPlayers
Draculetta @Draculetta_72
Pineleaf @PineleafNeedles
Final Thoughts
The Players Alliance LIVE Shows
Mondays at 8:30 p.m. Eastern – DDO Players News
Every other Thursday at 9 p.m. Eastern – XP Quest
Saturdays at 8:30 p.m. Eastern – LOTRO Players News
Every other Saturday after LPN – Tales of the Free Folk
Join Us For Our Live Shows! ddoplayers.com/live/