Bundlestars are in the midst of there winter sale. Today they have a Legendary RPG Sale going on.

5.99 you can grab Icewind Dale, Baldur's Gate, Baulder's Gate II Enhanced Edtions.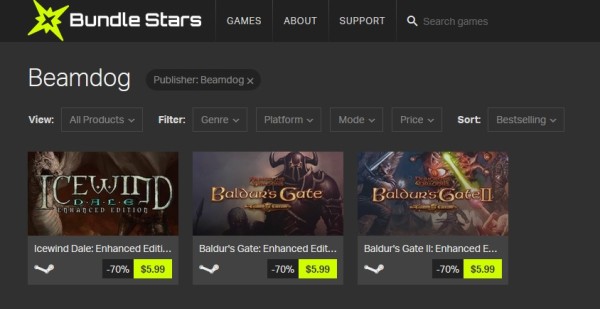 You have to hurry though, the sale ends in 42 hours!
These are are steam keys so you will need steam to play.
Head over to Bundlestars to pick them up or buy them as a gift