Listen And Download Link
Podcast: Play in new window | Download (66.1MB)
Bonnie Bew joins us again this week! We talk about the Update 29 preview video, Talk about grouping bonus and should it be a permanent feature? Raid Runes are coming, what the heck are those? We also spend a lot of time talking about Festivault and GreenSteele and Legendary GreenSteele.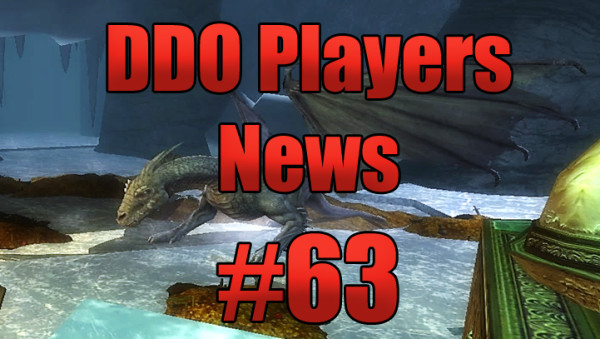 Game News
Update 29: The Codex War Livestream Preview
Can Buddy Bonus XP be here to stay? Improves Community
Raid Runes (No More 20th Lists)
Store Sales
Free Sample Of The Week December 11th – 17th
Lasting Potion of Jumping (+20) x5 Use Coupon Code v4AzUN3nwdx3Q 1/Account
35 % Off
Heroic Shroud Ingredients
Crafting Storage Upgrades
Crafting Experience Elixirs
Crafting Success Boosters
Specials for: December 11th – December 17th
35 % OFF
75 % OFF
50 % OFF
Key of Destiny
Constitution Tomes
DDO Players News
Shadowfell Conspiracy™ Collector's Edition Giveaway
DDO Players Poll – What are you looking forward to the most with update 29?
Kobay
Legendary green steel hand wraps, of course…
Whoops… 🙂
DDOCentral
Legendary Shroud. The community has waited years for this raid.
DDO Players Screen Shot Of The Week
News Beyond DDO
The Mists Of Ravenloft Are Growing
Dungeon Crate Monthly Box Coming Soon
On The Table Top
True Dungeon Cogwind's Revenge Game Released
Tales of Arcana: Roleplaying Card Game
Magic: The Gathering – Puzzle Quest Now Available on Mobile Devices
Week in DDO
Drac Week
Argo WolfLock Lvl 17
The Sane Asylum (With Sahaba Jade)
Ran twice Shard of Xoriat – Trinket dropped on 2nd run
Pineleaf Week
Rogue (PD) – Level 4-5
The Waterworks
Venn's Trail: Clan Tunnelworm
Venn's Trail: Venn's Fate
The Seal of Shan-to-Kor
The Sacred Helm
The Cloven-jaw Scourge: Blockade
The Cloven-jaw Scourge: Caverns of Shaagh
The Halls of Shan-to-Kor
Pinetrap (PD) – Level 3 (Rogue 1 / Warlock 1 / Druid 1)
Harbor
Bonnie Bew Week
Mainly spent the week on Argo, because I needed to reincarnate one of my characters into a Wolf so I could join the Damsels Wolf Cult! ! Leveled Primzy Pinkbottle from 21 to 28, did an Epic Reincarnation, then did a Heroic Reincarnation. My wolf is level 6 now, so I have some work to do this week to get her furry butt to at least level 18 before I travel for the holidays.
Also leveled Altonia on Cannith from 16 to 17. She is a horrible Bladeforged Sorcerer build right now. I did this to her on impulse for The Night Revels, and now I'm crying into my eggnog. Epic levels are going to suck.
Donations
To help support DDO Players, simply go to the donation page where you can support The Players Alliance on Patreon.  There you will find rewards including a mention on DDO Players News Or Even be able to guest host with us!
Feedback
iTunes Reviews
This week we did not receive any reviews but would love your support!
Featured Comments
Mok Taskmaster left a comment on Magic: The Gathering – Puzzle Quest Now Available on Mobile Devices
Well, happy to see they're supporting Android right off the get-go. Now, just give me the darn Lords of Waterdeep and I won't covet an iPad…..
Emails
This week we have no emails.
Contact Us
Email us!
podcast@ddoplayers.com
Follow us on Twitter!
The Players Alliance @PlayersAlly
DDO Players @DDOPlayers
Draculetta @Draculetta_72
Pineleaf @PineleafNeedles
Final Thoughts
The Players Alliance LIVE Shows
Mondays at 8:30 p.m. Eastern – DDO Players News
Every other Thursday at 9 p.m. Eastern – XP Quest
Saturdays at 8:30 p.m. Eastern – LOTRO Players News
Every other Saturday after LPN – Tales of the Free Folk
Join Us For Our Live Shows! ddoplayers.com/live/
Remember to join us Wed 2pm EST for our Update 29 Chat With The Devs.