Gale Force Nine announced the new Tyrants of the Underdark licensed board game set in the Dungeons & Dragons Forgotten Realms universe.  Release is planned for Spring 2016.
Designed by Peter Lee and Rodney Thompson, the game pits players against each other in a battle to win territory in Underdark, using a mash-up of deck-building and board control mechanics.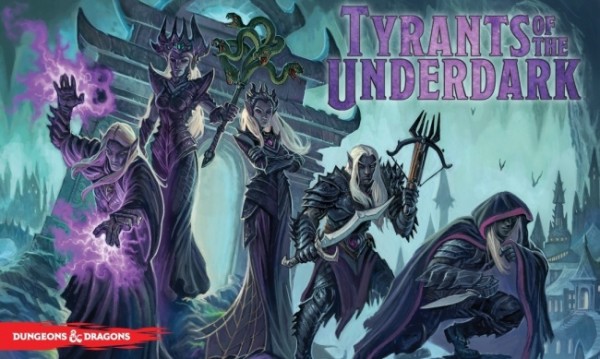 Players take the role of the head of a drow house, and recruit monsters, cultists and demons to help them control locations including Menzoberranzan and Blingdenstone. Players use power and influence as resources, attempting to infiltrate enemy strongholds and assassinate enemy troops as they vie for control of various areas.
The game is for 2 – 4 players, and plays in about an hour. MSRP is $69.99.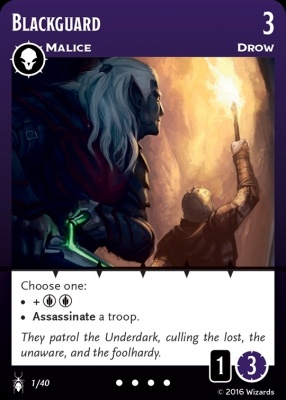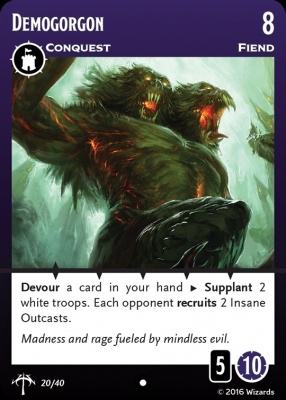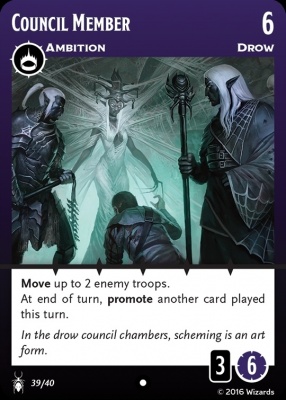 Nathan Stewart, brand director of Dungeons & Dragons says
"It's fun to be the bad guy sometimes, and Tyrants of the Underdark lets you participate in the machinations of drow politics without getting physically stabbed in the back,

said .  We're excited that Gale Force Nine is bringing a game like this to our fans."