Have you ever wondered what secret the Egyptian Desert might hold? This new edition of Archaeology introduces you to the life of an archaeologist digging excavation sites in the search of most precious artifacts. Will you be able to sell them at the highest price, though? Not if a thief robs your goods and treasures before you even get to the marketplace! 
Z-man games have updated there Archaeolgy card game with an all new version

The card game is designed for 2-5 players with all new artwork.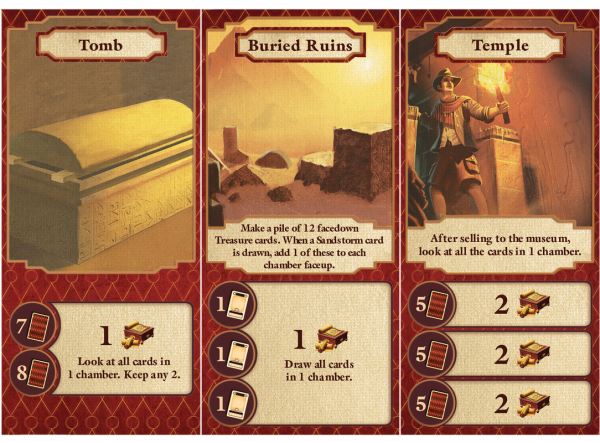 New artifacts also make their entrance to enrich the already wide range of marketable relics, as well as brand new monuments where to dig them up, such as the Tomb or the Ruins, which bring even more depth to the original mechanics.
The card game will launch later this month.  More news as we get it.