Listen And Download Link
Podcast: Play in new window | Download (31.1MB)
With the lack of game news this week, we cover the AMA WOTC had on Reddit. Also they are not having a presence at Gen Con this year. Want to make money? Put your game up on Kickstarter.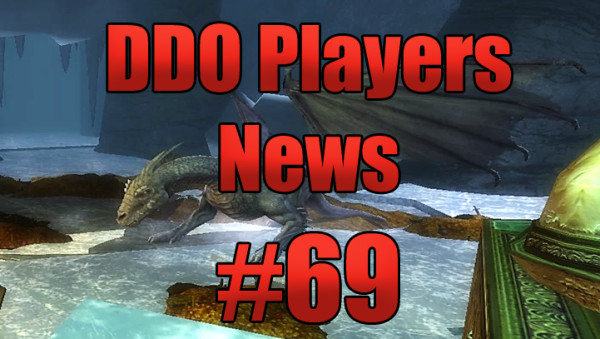 Game News
The DDO Winter Games (Risia And Midwinter) are back! Runs through Feb 7th
Store Sales
Free Sample Of The Week January 22nd – 28th
Midwinter Spirit Token x2 Use Coupon Code CtGNEmmjrZtzF 1/Account
20 % OFF
Character Slots
Questing Tools
Healing Items
SP Potions
Stat Buff Potions
DDO Players News
DDO Players Poll – What Was Your Favorite Part Of The Producer's Letter
Trexal
My favorite part may be the revision to cannith crafting. I definitely want to know more about it.
RD2play
Although it was not a complete "producers letter" like we are use to. IMO this letter should be used to show the player-base what direction the devs think to be going for the coming Year(s) and for the player to react with likes and dislikes. Its nice to get a more detailed Quarterly. But it takes away from the long-term discussion.
From The Dungeon
WOTC Ask Me Anything On Reddit
Here Is Where You Can Find The Dungeon And Dragons Team In 2016
On The Table Top
New Details For The Walking Dead: All Out War Miniatures Game
Tabletop Games Very Popular On Kickstarter
Gen Con 2016 Badge Registration Now Open
Archaeology: The New Expedition Coming From Z-Man Games
Week in DDO
Drac Week
Cannith
Rogue Lvl 21
Eveningstar
ATTEMPTED Rest Stop – could not figure out how to get the other crystal to open the gate.
Shadar-Kai Lvl 18
Devil's Gambit – Docent Dropped, but nothing else 🙁
Ranger 15 (Deepwoods Stalker)
We are starting back up in Feb!
Warlock Lvl 7 (Great Old One/Tainted Scholar) (Lessah's The Fanservice Experiment)
We took the week off!
Ranger/Rogue Lvl 19  With Pineleaf
The Storm Horns
The Tracker's Trap
Lines of Supply
Argonnessen
WolfLock Lvl 18
Neverwinter
Ranger –  Level 39
Warlock – Level 13
Working on Guilds Stronghold
Pineleaf Week
On Artificer 19 with Drac
The Storm Horns
The Tracker's Trap (new for both)
Lines of Supply (stopping an unconventional convoy)
Ranger – Level 3
Cerulean Hills
Landscape search – did not find everything
Where There's Smoke
Donations
To help support DDO Players, simply go to the donation page where you can support The Players Alliance on Patreon.  There you will find rewards including a mention on DDO Players News Or Even be able to guest host with us!
Feedback
iTunes Reviews
This week we did not receive any reviews but would love your support!
Featured Comments
The cleric from the party  left a comment on Episode 66 Gs In Bags And Displacer Beets
As to Drac's line of the party splitting, the barbarian and the rogue wanted to spend some time alone. Plus they were dumb enough NOT to follow the cleric and paladin (the two sources of healing). Drac should know this group, give us things pointing to the underworld and we are gonna try it. Remember the cliff??
Emails
This week we have no emails.
Contact Us
Email us!
podcast@ddoplayers.com
Follow us on Twitter!
The Players Alliance @PlayersAlly
DDO Players @DDOPlayers
Draculetta @Draculetta_72
Pineleaf @PineleafNeedles
Final Thoughts
The Players Alliance LIVE Shows
Mondays at 8:30 p.m. Eastern – DDO Players News
Every other Thursday at 9 p.m. Eastern – XP Quest
Saturdays at 8:30 p.m. Eastern – LOTRO Players News
Every other Saturday after LPN – Tales of the Free Folk
Last Friday of each month at 8:30 p.m. Eastern – LOTRO Academy: After School
Join Us For Our Live Shows! ddoplayers.com/live/