Listen And Download Link
Podcast: Play in new window | Download (43.1MB)
Update 29 Patch 2 is here and we talk about the release notes. The players council invites are going out! check your email if you applied. Outside of DDO, we now know how Ravensloft will be brought into the Adventure's League. Drac goes over our plans for covering the Winter Fantasy Convention. The most shocking moment of the podcast is what we learn about Pineleaf!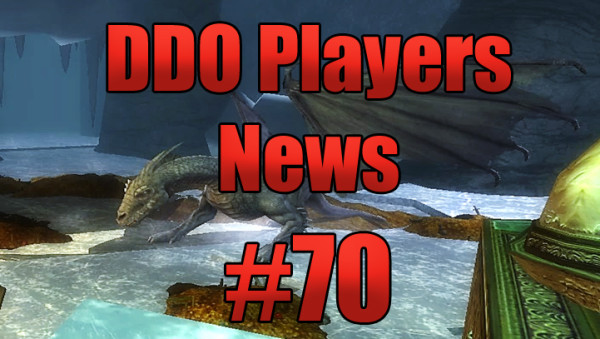 Game News
Update 29 Patch 2 Release Notes
New Mini Pit Fiend Pet  595 TP / Tricks Available as well
Invitations for the 2016 DDO Players Council going out
Store Sales
Free Sample Of The Week  January 29th – February 4th
Lasting Potion of Jumping (+20) x5 Use Coupon Code FivhCPcFFwbGy 1/Account
20 % Off
Astral Shards
Guild Renown Elixirs
50 % Off
Guild Charter
Guild Airship Beacon
DDO Players News
DDO Players Winter Fantasy 2016 Coverage To Start This Weekend.
From The Dungeon
Ed Greenwood Is Coming Back To The Forgotten Realms!
Curse of Strahd Map Sneak Peek
Curse Of Strahd In The Adventures League
Hero Lab With DnD 5th Edition SRD Review
OD&D Dungeons & Dragons Original Edition (0e) Now On DnD Classics
D&D Classics Merging Into DM's Guild Soon
Pathfinder Adventures Online Card Game Coming Soon
On The Table Top
Classic Movie Labyrinth to get a squeal
Jane Austen's Matchmaker with Zombies
Last Friday Slasher Game Coming Soon
Week in DDO
Drac Week
Cannith
Rogue Lvl 4
The Sharn Syndicate *On Hard*
Stand Your Ground
Dirty Laundry bestowed
The Stormreaver Fresco
The Bookbinder Rescue
Repossession bestowed
Come Out and Slay
The Catacombs *On Hard*
The Friar's Niece
To Find a Witness (Had to do it 2 times, bugged out and friend did not get credit 1rst time)
Duality
Chapter 1: The Old Archives
Ranger/Rogue Lvl 19  With Pineleaf
The Storm Horns
We went through the landscape and activated two of the way points.
Neverwinter
Warlock – Lvl 21
Ran some daily dungeons. And a few Foundry quests. Found out there is a Ravenloft 3 quest story arch available, will be running next.. 🙂
Pineleaf Week
On Artificer 19 with Drac
The Storm Horns
We went through the landscape and activated two of the way points.
Ranger – Level 3-4
The Waterworks
The Kobolds' Den: Clan Gnashtooth
The Kobold's Den: Rescuing Arlos
Leveled to 4
I notice that the title of Gnashtooth is plural but of Arlos is singular
The Catacombs
The Sanctuary
Return to the Santuary
The Old Archives
Donations
To help support DDO Players, simply go to the donation page where you can support The Players Alliance on Patreon.  There you will find rewards including a mention on DDO Players News Or Even be able to guest host with us!
Feedback
iTunes Reviews
This week we did not receive any reviews but would love your support!
Featured Comments
Mok Taskmaster Left A Comment On Pathfinder Adventures Online Card Game Coming Soon
Pretty sure I bought this at Gen con 2014 directly from Paizo. I've even bought the player mats, and think I bought a couple of the 'adventure pack' expansions and extra character packs. Then I watched quite a few how-to-play videos, and as usual haven't ever played it.
The system is very intriguing, because you can play it solo as well if you want. The game saves its state in between adventures with you keeping your upgrades after you finish each 'path' of the adventure, BUT you can't have multiple adventures going on at one time with different groups, or solo and a group.
I am happy to see that THIS iteration is going to be on both Android and iPad. I'm SO SICK of hearing all these great digital games that are iPad only. I understand the why (all the same, ALL of them) but the market share isn't nearly what it used to be to warrant iPad only, let alone iPad first. They also state 'other platforms' – which probably means Windows, either Windows-Store or Steam. Also good.
Once they have the framework up, I'm sure releasing updates for this will be easy for them. Sign me up!
Emails
This week we have no emails.
Contact Us
Email us!
podcast@ddoplayers.com
Follow us on Twitter!
The Players Alliance @PlayersAlly
DDO Players @DDOPlayers
Draculetta @Draculetta_72
Pineleaf @PineleafNeedles
Final Thoughts
The Players Alliance LIVE Shows
Mondays at 8:30 p.m. Eastern – DDO Players News
Every other Thursday at 9 p.m. Eastern – XP Quest
Saturdays at 8:30 p.m. Eastern – LOTRO Players News
Every other Saturday after LPN – Tales of the Free Folk
Last Friday of each month at 8:30 p.m. Eastern – LOTRO Academy: After School
Join Us For Our Live Shows! ddoplayers.com/live/