We are joined by Lessah and Community Manager  Cordovan this week. We chat about Invisible Stalker Companions (Spoiler they are Invisible!) You can now buy a Gnomeageddon T-shirt, you know you want to! We also cover the latest RPG and Tabletop News!
Audio Only Listen And Download Link
Podcast: Play in new window | Download (58.7MB)
YouTube Version For Those That Prefer To Watch/Listen On YouTube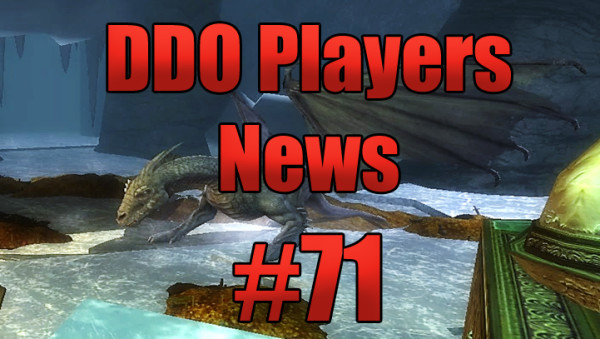 Game News
Invisible Stalker Creature Companion Giveaway
Magma Fiendling Creature Companion Unavailable Temporarily
VOTE DDO – In MMOGames Best Online Fantasy Game
Store Sales
Free Sample Of The Week  February 5th – 11th
Bell of Opening Use Coupon Code 2Igj8RnbadF44 1/Account
20% Off
Augments
Jeweler's Tool Kit
Select Cosmetics
Select Cosmetic Hats, Helms, & Headwear
DDO Players News
DDO Players Screen Shot Of The Week #41
Gnomageddon! – Official DDO Players T-Shirts Now Available
DDO Players Poll – What Creature Companion Would We Like To See Next?
geoffhanna
I want one that will gather things that have fallen on the ground, automatically.
Gary
Well…Malicia is obvious….but I would also like to see LOB and Storm Reaver.
Curtis
Tiamat
Livmo
I checked other. I would like to see a 2 for 1. A mini-Livmo with Daidem and arty dog.
Because Livmo needs clones.
Frogger1234
Since Update 30 is going to give is the opportunity to defeat some "devs" in battle, there should also be a "dev" creature companion.
RD2play
This poll is rigged ! Malicia of course !
erdrique
I want to see a pet snake!! Bring on the python…perhaps a yuan-ti would do….perhaps…
Uurlock
a giant d20…. emotes such as : save vs death (fail or save); attack (fumble) attack (critical!!) fall off the table, stuck on a crack in between numbers, spin in place; roll of shame….
Lori McGee
Griffon
rest
Mudman! When they are close to death and tiny, they are quite adorable.
Although a tiny marilith would be pretty awesome too
MaximusFlame
Malicia definitely! Also being a Leo i would have to say a Lion…No…a Dire Lion… with Malicia!
Lighthardtt
I selected Elminster, because as a creature companion he would be just as helpful as he has been as an NPC.
EvenNote
DRETCH.
DRETCH DRETCH DRETCH DRETCH DRETCH!
And it should say "Glarb." And "Glurk." And it should eat my sorrow and drink my pain.
Interview With Mike Mearls And Chris Lidnsey of WTOC At Winter Fantasy 2016
From The Dungeon
Terror Coming To Pathfinder In July
Neverwinter: The Maze Engine Expansion Coming Spring
On The Table Top
Teenage Mutant Ninja Turtles: Shadows of the Past Board Game Coming In July
Sentinels of the Multiverse Card Game To End
Week in DDO
Drac Week
Cannith
Warlock Lvl 7 (Great Old One/Tainted Scholar) (Lessah's The Fanservice Experiment)
The Smuggler's Warehouse On Elite I got to count Gems! Ah Ah Ah!
Dead Predators On Elite Death #2 Ah Ah Ah (Did not finish) All most had a complete TPK
Rest for the Restless On Elite Death #3 Ah Ah Ah! (Finished but was dead)
Ranger/Rogue Lvl 19  With Pineleaf
The Storm Horns
Breaking the Ranks
A Break in the Ice
Pineleaf Week
On Artificer 19 with Drac
The Storm Horns
Breaking the Ranks
A Break in the Ice
Ranger – Level 4
The Catacombs
The Crypt of Gerard Dryden
Castle Ravenloft Board Game
First two scenarios
My next plan is to test the game
Lessah Week
Pug! Shroud Flagging
Cordovan Week
What Goes Up Epic Hard
Donations
To help support DDO Players, simply go to the donation page where you can support The Players Alliance on Patreon.  There you will find rewards including a mention on DDO Players News Or Even be able to guest host with us!
Feedback
iTunes Reviews
This week we did not receive any reviews but would love your support!
Featured Comments
This week we have no featured comments
Emails
This week we have no emails.
Contact Us
Email us!
podcast@ddoplayers.com
Follow us on Twitter!
The Players Alliance @PlayersAlly
DDO Players @DDOPlayers
Draculetta @Draculetta_72
Pineleaf @PineleafNeedles
Follow Lessah @Lessah
Follow DDO at – @ddounlimited
Final Thoughts
The Players Alliance LIVE Shows
Mondays at 8:30 p.m. Eastern – DDO Players News
Every other Thursday at 9 p.m. Eastern – XP Quest
Saturdays at 8:30 p.m. Eastern – LOTRO Players News
Every other Saturday after LPN – Tales of the Free Folk
Last Friday of each month at 8:30 p.m. Eastern – LOTRO Academy: After School
Join Us For Our Live Shows! ddoplayers.com/live/