In Bloc by Bloc: The Insurrection Game, players join a movement that is struggling to liberate a randomly generated city that changes every game. Each player controls a faction of revolutionaries fighting back against the authorities. The factions must cooperate to defeat their common enemy while carefully balancing individual secret agendas. Build barricades, clash with riot cops, loot shopping centers, defend liberated zones, and occupy the city before time runs out and the military arrives!
The game is designed for 2-4 players. Looks like it has some interesting mechanics to it.  The Kickstarter is now active and has 29 Days left to go (as of this posting)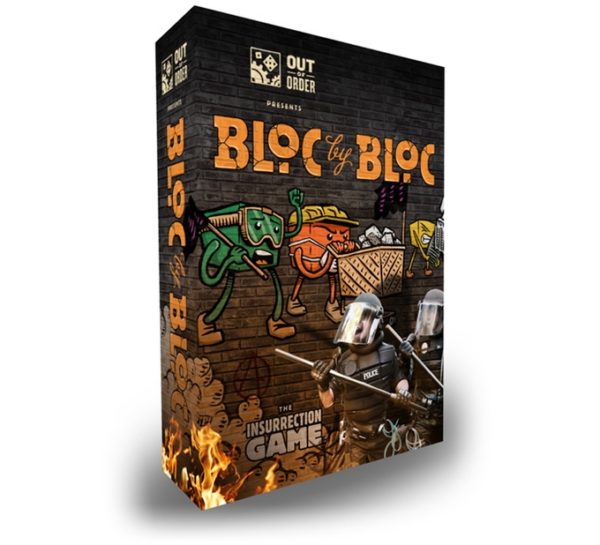 We will be doing a Preview/Review of this game later this week! So stay tuned for that!
Podcast: Play in new window | Download (13.5MB)