Rather Dashing Games will release a dice game called We Come in Peace at Gen Con this August.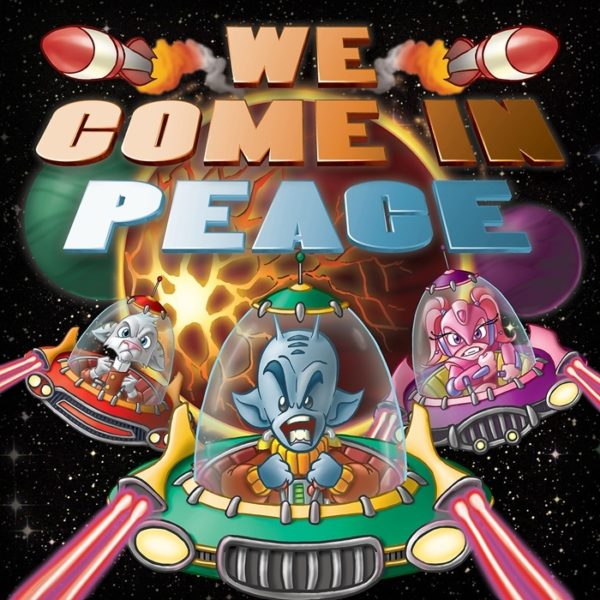 Ready your blasters and scramble your missiles in this game of exponential chaos! The Alliance of Six Planets has come to an end – and now you must do what it takes to defend your home world from the hordes of flying saucers that darken the skies and lay waste to your cities.
In We Come in Peace, players deploy their "invasion dice" to send flying saucers to destroy their opponents' home-worlds while reserving "defense dice" to protect their own.  During the conflict, they must use their limited resources to repel invaders, rebuild destroyed cities, or assault their opponent's planets.  At the end of the game, the planet that has suffered the least damage will be the victor.