Vikings Gone Wild, a new deck-building/resource management board game up on Kickstarter from Lucky Duck Games.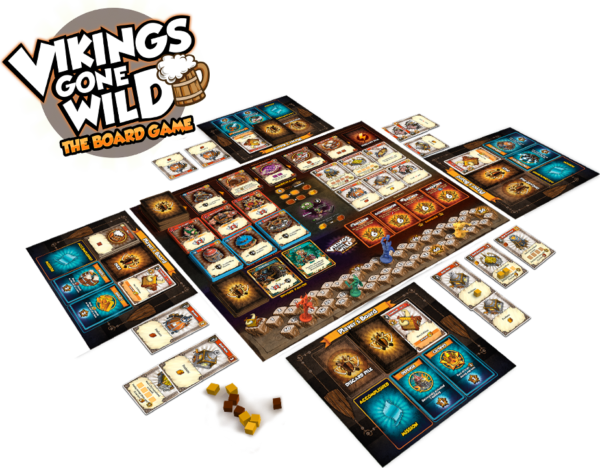 In the game, players are the heads of viking clans looking to show that theirs is the most-worthy to the Norse gods. To do this, they'll attack other players, build magnificent town halls and other buildings (used for both offense and defense), and completing missions. They'll gain and spend resources and look to be the one that gets the most victory points.
Based on Vikings Gone Wild, the successful online real-time strategy game for both iOs and Andriod
The game's well over their funding level (They hit the goal in just 2 hours!)  and already made it through several stretch goals. How many more will they get through in the next 16 days? Head over to the kickstarter page and pledge, or get more information.