Manga publisher Seven Seas Entertainment and game publisher Ninja Division have formed Shinobi 7, a joint venture, to produce tabletop games based on hit anime, manga and pop culture brands.
Its first release will be the Space Dandy Galactic Deck-Building Game, which Seven Seas Kickstarted last year.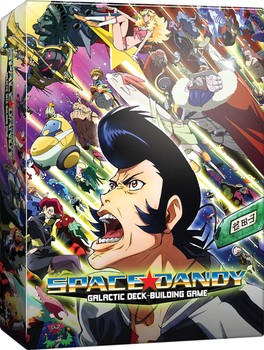 They also have planned several other games:
A deck building game based on hot property Tokyo Ghoul  which has been a big hit, in both manga and anime.
A miniatures-based board game based on Strike Witches manga.
An economy-based board game based on the anime Spice and Wolf.