The beloved class RPG Tunnels & Trolls will be coming into digital age.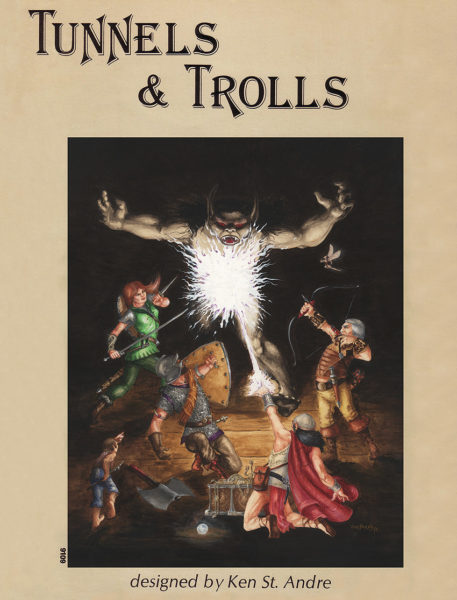 Developer MetaArcade has announced it will debut the prototype of its digital remastering of iconic tabletop role-playing game Tunnels & Trolls at Gen Con, held Aug. 4-7 in Indianapolis.
Tunnels & Trolls is set up to be played like a Choose-Your-Own-Adventure experience, with art on one page and text on the other.  Like a pen and paper RPG, players will create a character and outcomes will be determined by dice rolls in a turn-based experience.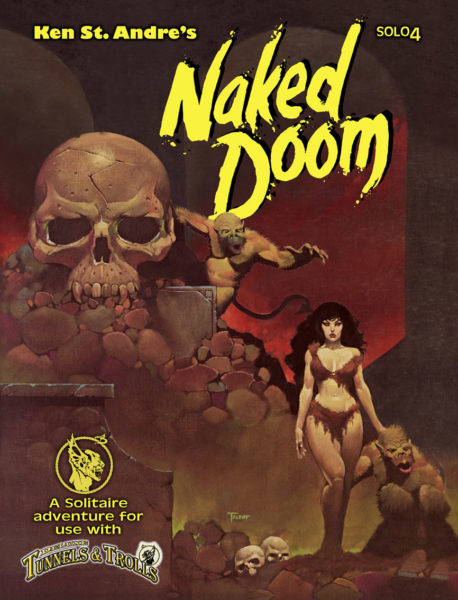 Tunnels & Trolls, the second role-playing game ever published, was originally designed by Ken St. Andre and published by Flying Buffalo in 1975. Among its many innovations, Tunnels & Trolls pioneered the first role-playing solo adventures, allowing greater accessibility and narrative depth for players to enjoy as an alternative to group play.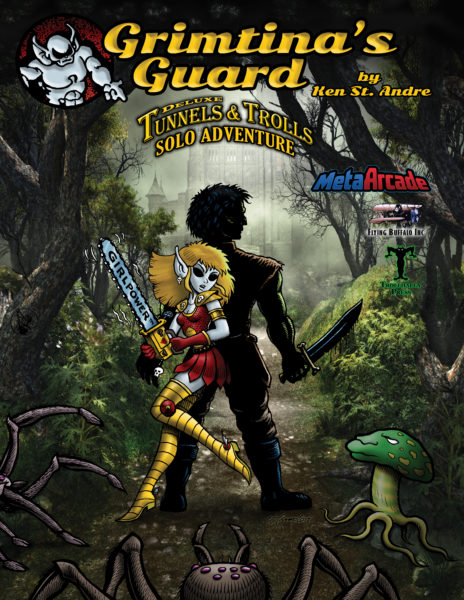 Visitors to Gen Con Will be able to stop by the Flying Buffalo booth and play the prototype versions, The first adventure is Naked Doom. Attendees who demo MetaArcade's Tunnels & Trolls prototype at Gen Con will be eligible to receive a free printed copy of Grimtina's Guard, a new Tunnels & Trolls solo adventure featuring Grimtooth and Grimtina of Grimtooth's Traps fame, written by famed designer Ken St. Andre.

David Reid, Founder & CEO of MetaArcade Says
"Tunnels & Trolls is a beloved and legendary franchise; I grew up with the game and still play it to this day, I hope our digital remastering will excite fans, and, like the original did for me, inspire gamers to new creative ends."
The MetaArcade platform, developed in Unity for iOS and Android, PC and Mac, will allow creators or publishers to create digital versions of their RPGs in the same way that Twitch enables streamers and WordPress enables bloggers, the company said.
Dedicated to designing accessible self-publishing tools for gamers, MetaArcade's digital Tunnels & Trolls prototype marks the first step towards players enjoying the game's classic adventures, and ultimately creating and publishing their own using the game's rules system on the MetaArcade Adventures Platform. The platform will support development for iOS, Android, PC and Mac.
As a side note Flying Buffalo Incorporated will mark it's 40th time as vendor at Gen Con. Making the company the longest attending vendor

Flying Buffalo Publisher Rick Loomis said about this remarkable feat
"Appearing at Gen Con for 40 consecutive years is a truly remarkable milestone for any game, We hope fans, old and new, will join us in celebrating the occasion with the first look at MetaArcade's remastering of Tunnels & Trolls for digital platforms."
I've set up a time for a interview and to demo this protoype all ready! Look for that as part of our extenstive Gen Con coverage we will have on the site, starting Wednesday Aug 3rd!