It seems that good old Cthulhu will not stay away.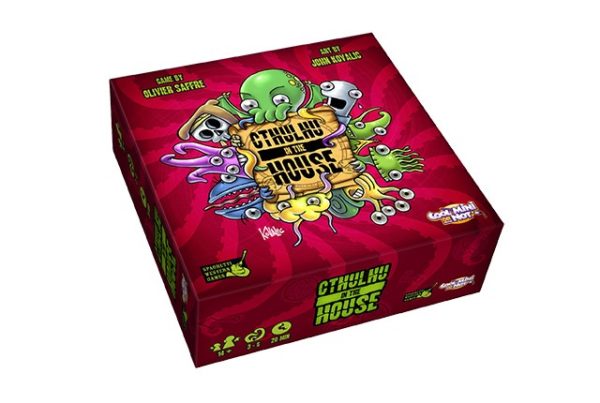 CoolMiniOrNot, Spaghetti Western Games and Flatlined Games bring board game fans Cthulhu in the House, a new title based on the popular Rumble in the Dungeon and Rumble in the House games from Flatlined Games. Featuring all-new art from legendary artist John Kovalic and new gameplay mechanics, Cthulhu in the House is a brand new, yet familiar, experience.
Cthulhu in the House is a royal rumble to see which Old One has the staying power to outlast their opponents. Players will hide their identities and compete over three rounds of battle to determine who is the toughest! Cthulhu in the House adds a new feature to the Rumble series: Portals. These eldritch gateways will let players teleport around the board and change the outcome of fights, bringing a new level of strategy to the series.
The game will debut Gen Con 2016, for MSRP $24.99.