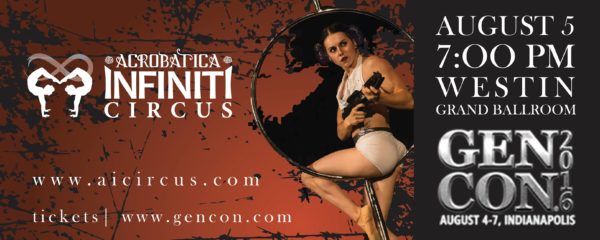 The Nerd Circus returneth! To Gen con 2016! Acrobatica Infiniti returns to bring your favorite fiction characters to life in a whole new spectacle of circus arts.
This year they've got several new acts, on stage at Gen Con for the very first time. They include a soot sprite juggling Totoro, a pole-dancing Aquawoman, and a foot-juggler Kaylee
This is your chance to catch the modern-day mash-up combining traditional circus performances within the confines of Cosplay, Sci-Fi, Gaming, and Comic culture!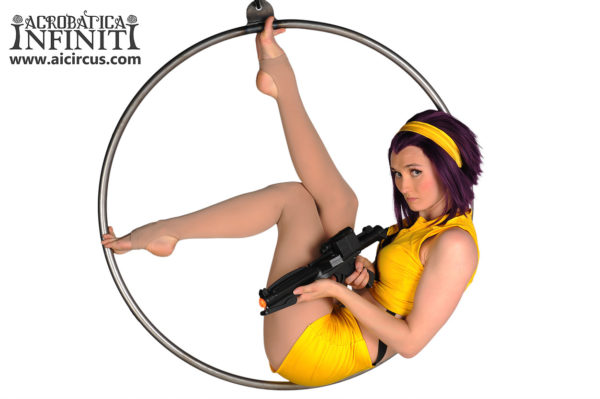 Westin Grand Ballroom
The Westin | 50 South Capitol Ave. | Indianapolis, IN 46204
General Admission: $22
All Ages
Tickets on sale now, over on the Gen Con site.