WizKids announced Rock Paper Wizard today, a fast paced, high energy card game that combines strategy, luck and a wee bit of hand coordination! The Dungeons & Dragons edition of Rock Paper Wizard gathers some of the most iconic spells from Wizards of the Coast's popular fantasy roleplaying game for a spell casting challenge. The game will be available at your local game store for $19.99 in January 2017.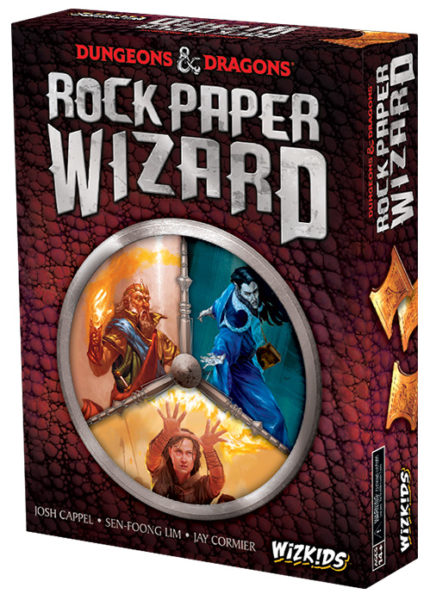 Zev Shlasinger Director of Board Games at WizKids says :
"We couldn't be more excited about this debut and our partnership with our friends at Wizards of the Coast. Stay tuned for some really amazing games!"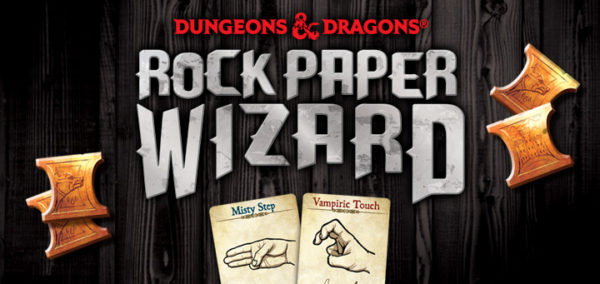 Rock Paper Wizard is a fast-paced card game for 3 to 6 players who must try to outwit their opponents in an epic race for loot!
Choose your wizard's spell and cast some magic by repeating one of the hand gestures found on the cards in front of you. Everyone says "Rock, Paper, Wizard" aloud, and upon saying "Wizard", forms a hand gesture and points it towards a target. Each card describes the spell's effect, which can push opponents towards the exit, advance themselves towards the hoard, or manipulate the coins wizards must collect to win.