Trying to find that perfect Christmas gift? For the record there is 113 days. If you have a Dungeons & Dragons fan on your list, Wizkids has the answer for you.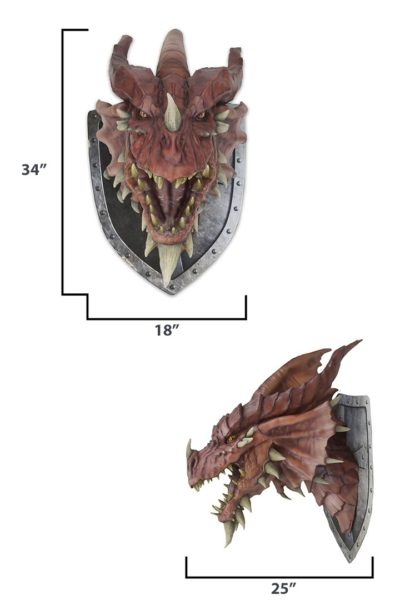 The plaque is made of foam rubber and latex which has been hand-painted for realistic detail.  The plaque is 34" x 18" x 25" and weighs approximately 14 – 16 pounds. The package comes with everything needed to mount the plaque, though WizKids cautions that it must be installed into a structural element (2" x 4" wall studs.)
The plaque comes in an oversize shipping box (39.37" x 22.44" x 27.55") which weighs approximately 20 – 22 pounds. The retail cost of the plaque is $300.00. Shipping and fees are extra.