The Munchkin train just keep rolling along the tracks, Steve Jackson Games have announced a new version of the game.
Munchkin Grimm Tidings, will be exclusive to Walgreens drug stores.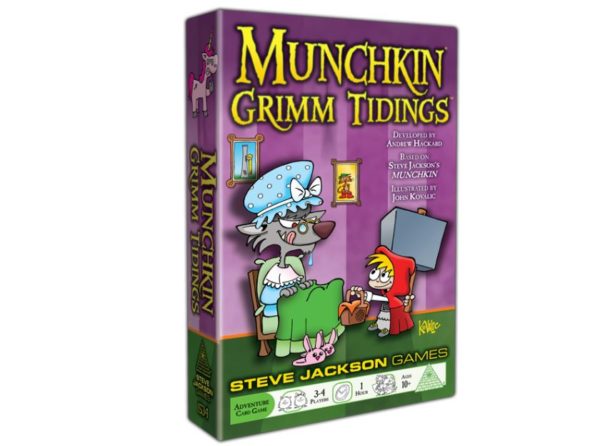 The fairy tales collected by the Brothers Grimm are full of magic, deception, and violence. Sounds perfect for Munchkin! Iconic baddies and boons, like evil stepmothers and Rapunzel's golden locks, are captured in 120 cards with new art by John Kovalic.