Ladies and Gentlemen, Meet the  Fire Giant Lord, the next D&D Collector's Series Miniature produced by Gale Force Nine for the Dungeon's and Dragons: Storm King's Thunder adventure.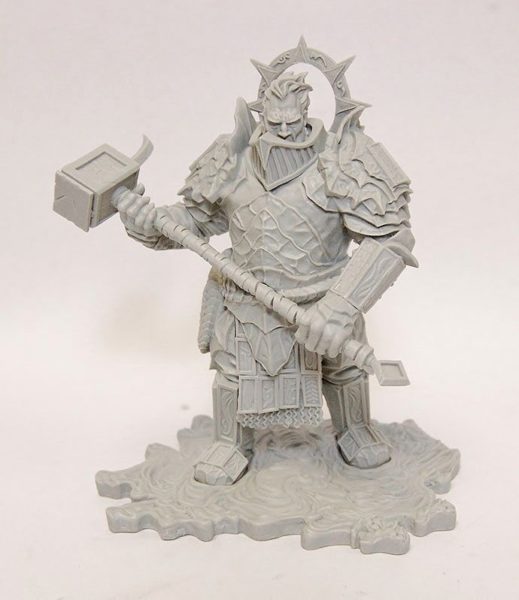 Making their homes in enormous fortresses built inside volcanoes, fire giants use the heat of magma to power their mighty forges, making them some of the best metalworkers anywhere.  These harsh conditions have created a strictly militaristic culture, dominated by master craftsmen and highly-organized bands of warriors.
The Fire Giant Lord is clad in layered armor and bears a two-handed warhammer.  The figure stands nearly four inches tall, and is supplied unpainted.  Only 1,500 pieces will be produced.  MSRP is $40.00.