Drac took over hosting this week and brought along 2 of the Damsels, what was he thinking. We talk the preview of update 33 that Cordovan provided on his Friday live stream. And of course, Damsels Hijinix will ensue!
*Note- Sorry for the audio issues this episode, not sure what was going on, I tried to fix it as much as I could in post!* – Drac
Audio Only Listen And Download Link
Podcast: Play in new window | Download (87.1MB)
YouTube Watch Links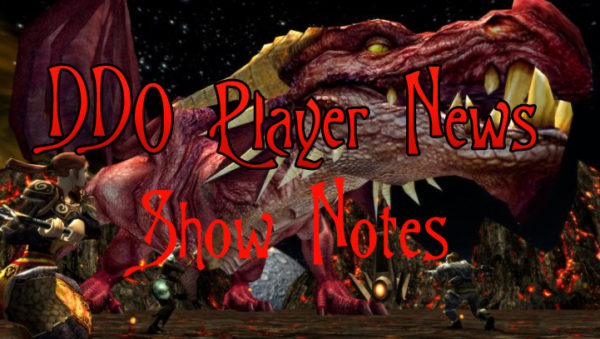 Game News
Update 33 Early Look At lamannia Release Notes, Shown On Friday Live Stream
Store Sales
Free Sample Of The Week October 7th – 13th
Greater Remove Negative Level Potion x1 Use Coupon Code BACK2NORMAL 1/Account
25 % OFF
Character Slots
Questing Tools
Healing Items
SP Potions
Stat Buff Potions
From The Dungeon
Gale Force Nine Shows Off New Storm King's Thunder Miniature
The Warlock of Firetop Mountain Now On Steam
Eye Of The Beholder A New Dungeons & Dragons Art Documentary
On The Table Top
Fantasy Flight To Co-Publish Mutant Chronicles: Siege of the Citadel
Doctor Who Time Clash Card Game Coming From Cubical 7
Week in Gaming
Drac Week
Cannith
Shadar-Kai Lvl 19
The Devil's Gambit
Grim and Barett No Quiver Drop
Rogue Lvl 10
House Jorasco
Rogue Lvl 11  (With Pineleaf)
Sands of Menechtarun
The Chamber of Kourush
The Chamber of Rahmat
Purge the Fallen Shrine (Map)
Sarlona
Rogue Lvl 10
Ruins of Threnal
The Western Excavation ELITE
In Need of Supplies
The Rescue
Secure the Area
The Eastern Excavation ELITE
The Library of Threnal
Escort the Expedition
Hold for Reinforcements
The Threnal Arena
Sahba Jade Week
Sydneyy (completionist)
Coin Lord favor for backpack slot
House K favor to get a start on on bank slot
Caaryn (level 29)
Creeping Death (with Myth, to get her flagged for Epic Shroud)
Lessah Week
I've been trying to avoid death in Patrick's Kerspalt group, doing 6 stars of challenges.
The Sitting Ducks have completed Gianthold Epic Elite, level 23
I am level 18 and capped, waiting for the Night Revels event with my group in the PD Halls of Vahalla on Ghallanda. Cleaning up favor
Donations
We currently have 23 supporters on Patreon. If you would like help support DDO Players, simply go to the donation page where you can support The Players Alliance on Patreon.  There you will find rewards including a mention on the podcast of your choice, or even guest for an episode on DDO Players News.
Feedback
iTunes Reviews
This week we did not receive any reviews but would love your support!
Featured Comments
This week we have no featured comments
Emails
This week we have no emails.
Contact Us
Email us!
podcast@ddoplayers.com
Follow us on Twitter!
The Players Alliance @PlayersAlly
DDO Players @DDOPlayers
Draculetta @Draculetta_72
Pineleaf @PineleafNeedles
Follow Our Guest – Sahba Jade @Sahbajade
Follow Our Guest – Lessah @Lessah
Or On Twitch – Lessah101
Final Thoughts
The Players Alliance LIVE Shows
Mondays at 8:30 p.m. Eastern – DDO Players News
Every Thursday at 9:00ish  p.m. Eastern – XP Quest
Saturdays at 8:30 p.m. Eastern – LOTRO Players News
Last Friday Of Each Month at 8:30 p.m,   – LOTRO Academy: After School
Join Us For Our Live Shows! ddoplayers.com/live/