Riot Games, of League Of Legends Video Game fame, have released their first ever tabletop board game, Mechs Vs. Minions.
Rumble has invited some of his friends to his new school. However, things never work out quite as one would like and soon everyone's having to fight off waves of Minions run amok. Will you be able to stem the tide and save the school?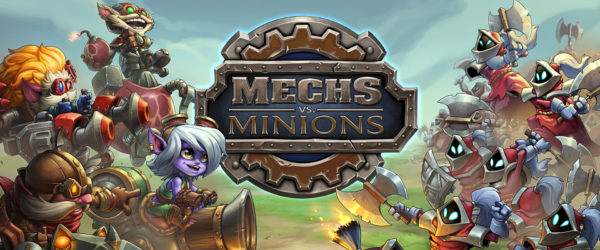 The game is a cooperative one where each player takes over control of their own Yordle in an attempt to save the realm against an ever-growing group of Minions. The game is story-driven, giving you various scenarios to play in a campaign. Players program out their movements ahead of time, so there's a lot of planning to be done before you actually start taking out Minions.
The game is only available via the Riot Games Web Store for 75.00