The house on the hill has a wicked reputation. Those who dare to darken its door often leave steeped in madness and despair—if they leave at all.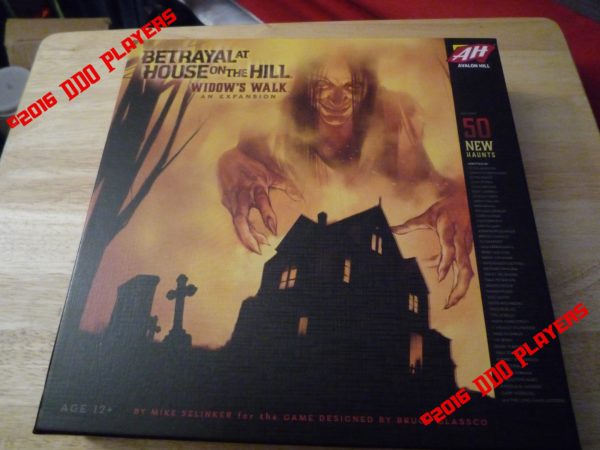 Betrayal At House On The Hill is and  has been a cult classic among board games fans for more than a decade now, its atmospheric haunted house game play  and unique end game, which sees a team of explorers suddenly split by betrayal. The original game features 50 different "haunts," which cause the game to mutate and evolve in different and surprising ways. In one game you may be facing off against a vampire, while in another will involve you playing chess with a certain person (I won't spoil that)
What's New
50 new haunts, plus one "Super Haunt" The new haunts were written by an all-star cast of contributors from the gaming and general nerd world. You can find the complete list here. With many authors come many different perspectives, which should mean that each play through of the expansion should feel even more unique. ,  20 new room tiles (which include the new roof floor), 30 new cards (11 items, 11 events, and 8 omens), and 78 new tokens to add to the massive collection that already comes with the base game. The most useful of the new tokens are what are called "explorer tokens," which are simply tokens with explorer faces on them that you can use to track visits to rooms that grant bonuses the first time you enter them, or which can be used in a variety of ways during haunts.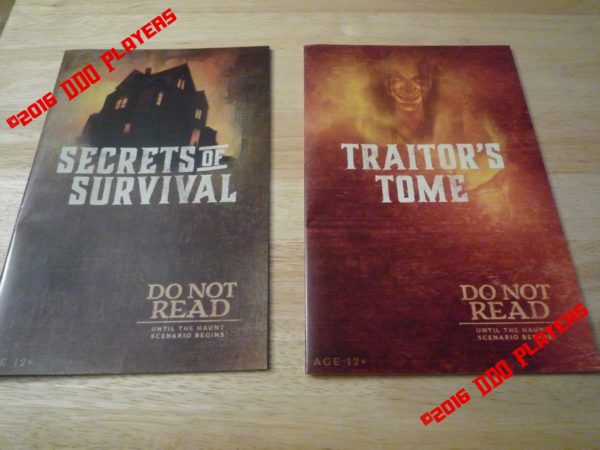 A number of the new room tiles include dumbwaiter icons, which allow explorers to move from the rooms to different landings in the house. This will add much more flexibility and unpredictability regarding how players can move through the house.
Other new rooms of note include a spiral staircase (another way to connect various levels of the house) and a bathroom, which designer Mike Selinker (who was the lead developer on the original Betrayal) said finally allowed him to address one of the most common questions he gets:
"Why doesn't this house have a bathroom?"
Final Thoughts
The new floors add so much to the house and the game, more than I thought they would. I can't speak to all the new haunts as of yet, as I did not want to spoil myself, or you the wonderful readers of this site, but with the names that are involved I know they should be great, and having 50 more to splice in with the other 50 is amazing, I think it will take you awhile before you have to "repeat" a haunt.
I've always been a fan of Betrayal at House on the Hill, and look forward to exploring a bigger house with Widow's Walk. The expansion won't dramatically change gameplay and really boils down to just "more Betrayal", but additional options for getting around the house and the new haunts, make this a must have expansion.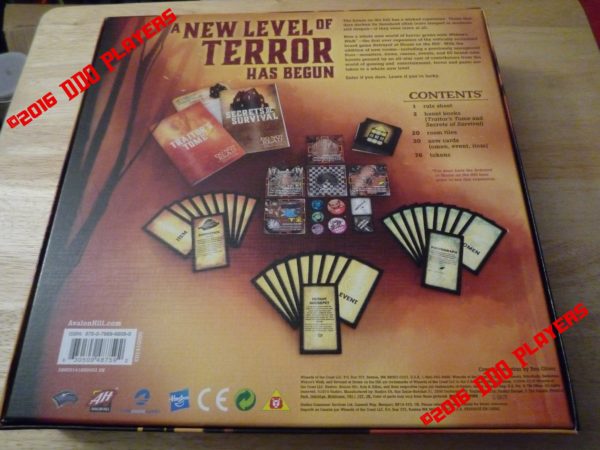 You can pick up a copy of Widow's Walk at your FLGS or via Amazon
NOTE – you MUST own the original Betrayal At House On The Hill, as this is a PURE expansion and it's needed to play. Amazon link if you need pick up that up as well
A BIG THANK YOU to Avalon Hill/Wizards Of The Coast for providing us with the review copy, for this review
*The Amazon Links Above, Are AFFILIATE LINKS, DDO Players will get a small percentage of the sale (you will see nothing different in your order) This is just another way you can help support the site/podcast